African American Advisory Council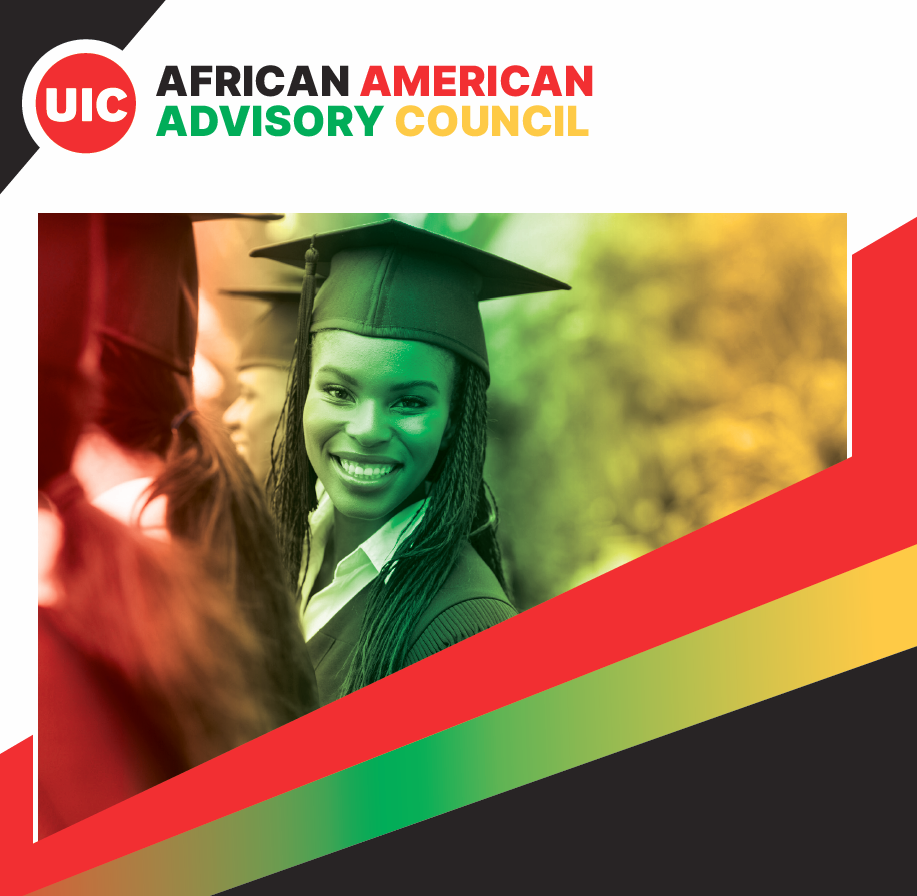 The UIC African American Advisory Council was established in 2014 to advise the Chancellor on matters related to:
Recruitment, enrollment, retention, and achievement of African American students.
Recruitment, hiring, retention, and promotion of African American faculty and staff.
Participation of African American-owned companies in UIC procurement and purchasing opportunities.
UIC engagement and partnership with surrounding African American communities.
Vision Statement
UIC is internationally recognized for its culture where African American students, faculty, and staff excel in their academic and professional pursuits and experience an environment where they are welcomed, supported, respected, and valued.
Mission Statement
Act as a key advisor to the University to ensure the necessary access, achievement, inclusion, and engagement of African Americans in all sectors of the UIC community; foster communication and networking among UIC African American students, alumni, faculty, and staff; develop policies and practices that will positively impact the African American experience at UIC; and steward opportunities that lead to sustained and mutually beneficial community engagement and partnerships.
Commitment

Remain dedicated and engaged in advising the University on the development of policies and practices that result in diversity, equity, and inclusion and taking action to support the long-term interests of African Americans interacting with UIC.

Competency

Be curious, ask questions, and employ a data-driven approach to develop policy and recommendations supporting the Council's vision and mission.

Collaboration

Work together and with the University to achieve the Council's vision and mission.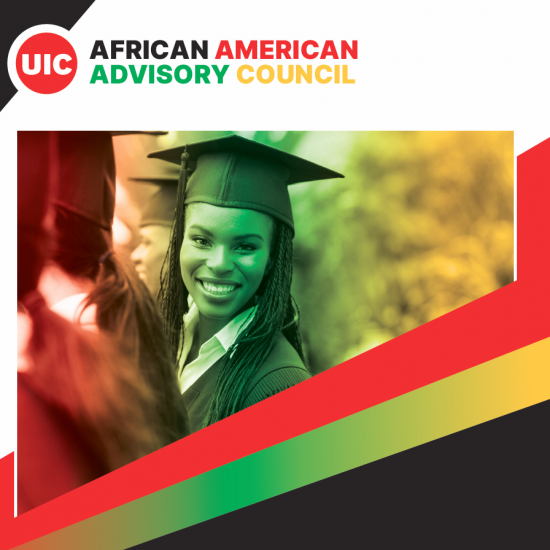 The African American Advisory Council submitted this compilation of recommendations to the Chancellor in November 2020 to highlight campus issues and illustrate practical methods of addressing them.
View the Report