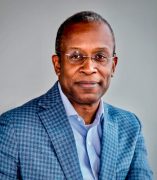 Paul F. Burton, JD, MBA
CEO, Burton Advisory Group
About
Through Burton Advisory, Inc. Paul Burton provides strategic and financial advice to healthcare companies drawing from over 20 years of experience in corporate finance and strategic advisory in fortune 500 companies.
Since December 2018, Paul has been the CEO of Akan Biosciences, a biotech startup developing regenerative medicinal therapeutics. Through Burton Advisory, he also advises early stage biotech as well as some digital healthcare companies such as Temprian Therapeutics, Schedule1, Cancer IQ, Care Advisors and 4D Healthware.
Additionally, Paul is currently an Entrepreneur In Residence at Northwestern University supporting students and faculty with healthcare oriented commercialization projects.
Previously, he was the CEO of ResQ Pharma, Inc. from July 2015 through December 2018. Similarly, he co-founded Vivacelle Bio, Inc. and was employed as its CFO and a member of its Board of Directors (BOD) from 2012 through 2015.
Paul is a Member of MATTER, a Chicago-based healthcare incubator and the Bunker Labs, an Incubator started in Chicago for U.S. military veterans.
Paul started his professional carrier after law and business school as an investment banking associate at Salomon Brothers (now Citigroup Corporate & Investment Bank) in New York.  Prior to grad school, he served as a United States Regular Army Commissioned Officer (Infantry). While an undergraduate student Paul worked as a lab assistant at UIC's Medical School Pharmacology Department, earning three co-authorships for research published in peer-reviewed journals.
Paul earned his JD and MBA from the University of Illinois at Urbana-Champaign. He earned two Bachelor's Degrees from the University of Illinois at Chicago.