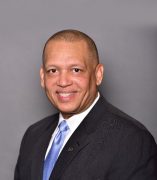 Carl Tutt Jr.
Managing Partner, Integrating Green Technologies, Inc.
About
Carl is the managing partner for Integrating Green Technologies, LLC. IGT2030 IGT is the Sustainability Consulting company whose expertise creates effective solutions through Innovative Sustainable Design and Implementation in the areas of Indoor Air Quality, Water Health and Safety. It's the foundation of everything we do. By utilizing dynamic group approaches that advance innovative design thinking, we unlock value by detecting our clients' untapped competitive capabilities that drive profitable ROIs. Additionally, IGT provides energy management solutions through participation in an integrative design methodology to create substantial energy savings within conventional budget limits, recapturing lost opportunity costs.
Focusing on both sides of the nexus between water and energy creates profitable incentives to drive business models that increase the value of items formerly considered to be waste.
Prior to founding IGT2030, Carl created dynamic results-oriented outcomes for McDonald's Corporation. Over his 25 year career at McDonald's, Carl established himself as a seasoned, hands-on executive well known for his ability to "execute" and drive the implementation process of various corporate strategic initiatives.
His extensive business knowledge includes operations, accounting, finance, franchising, and purchasing. Over the years he has provided leadership and direction to optimize long-term sales and profit potential for company-owned restaurants and franchise operators across the U.S.
Carl is very well respected among his peers for his "on the spot" problem-solving ability which was often tested within the McDonald's built environment related to new site development, existing store rebuilds, remodels and overall store reimaging initiatives.
Prior to McDonald's, Carl worked in Commercial Banking and Public Accounting.
Carl earned a Bachelor of Science in Accounting in 1982 from Chicago State University.
At home, Carl and his wife Dee have 5 children (four boys and one girl) and six grandsons. The youngest son keeps him busy with college, job and life activities. He enjoys traveling, working out, chess and backgammon. He's a golf fanatic, an avid Chicago sports fan and a member of several not-for-profit civic-minded organizations that support community and family.