Inclusive Education Scholars Certificate Program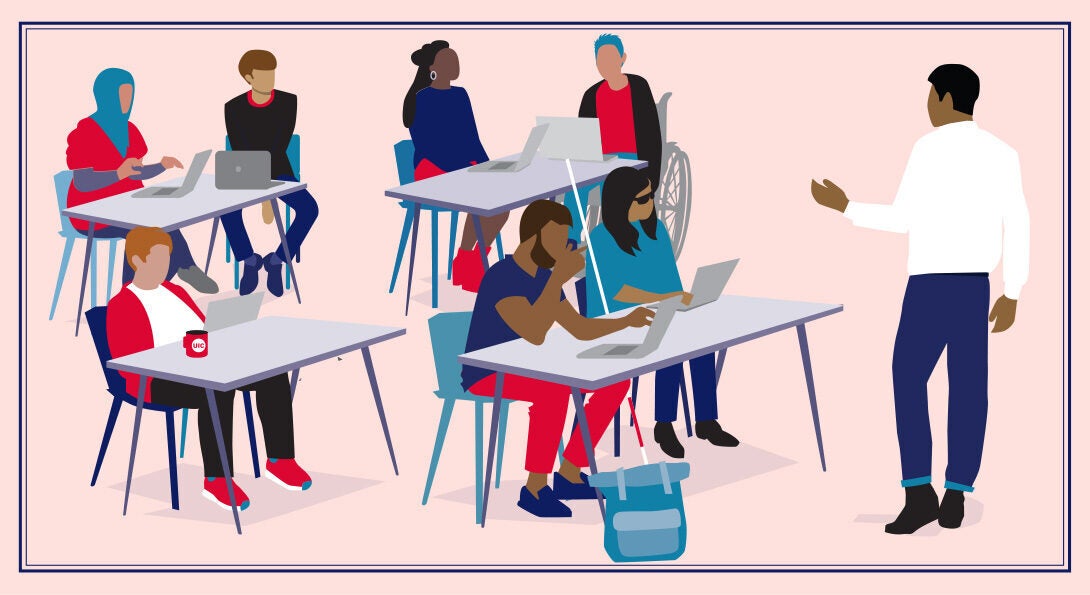 Inclusive teaching is key to student academic success. But what does inclusive teaching and an inclusive classroom look like? 
x
The Inclusive Education Scholars Certificate Program (IESCP) is an exciting new program for UIC instructors, designed to help you answer that question and build your inclusive teaching knowledge and skills.
x
With a combination of self-guided online learning and participation in learning communities and workshops, instructors will explore the what, why, and how of inclusive teaching.
x
Participation in the IESCP includes:
An asynchronous online course comprised of 4 modules on inclusive teaching;
A five-session, face-to-face learning community where instructors can come together to dive deeper into course content, apply concepts to their own course and disciplinary contexts, and build community with UIC educators committed to supporting equity and inclusion in the classroom, and;
A total of 3 CATE workshops on inclusive teaching, completed anytime before, during, or after the online course + learning community, where participants will learn about, practice, and plan to integrate instructional strategies into their courses.
x
After completing the course, attending all learning community meetings, and participating in three CATE inclusive teaching workshops, instructors will receive an Inclusive Education Scholars Certificate. Those who complete the certificate program may be invited to participate in facilitator training to lead their own Learning Communities in subsequent semesters.
x
Instructors have a lot on their plate. Between research expectations, service, and the everyday demands of teaching, it can sometimes be hard to find time for professional development. At CATE, we view faculty wellbeing and student success as intertwined, not mutually exclusive. Inclusive classrooms are better places not just for students, but for instructors.
Whether it's strategies to build student confidence and foster trust and buy-in among your students, new knowledge to contextualize social differences and student/instructor identities, or tools for facilitating inclusive discussions and responding to bias, the IESCP is an investment in both student success and faculty wellbeing, designed to improve the experience and support excellence in teaching and learning.
x
The Inclusive Education Scholars Certificate is a formal recognition by the Provost that you have invested not just in yourself , but in your academic unit and the UIC community more broadly. And while inclusive teaching is a lifelong journey rather than a fixed destination you reach with the completion of the program, the IESCP will set you up to tell the story of the skills and knowledge you gain as you continue your ventures in professional development to support your teaching.
x
Any instructor of record who teaches at UIC is eligible to apply. This includes tenure-track and non-tenure track instructors, full-time and part-time instructors, and staff who teach. Participants are required to complete all parts of the program in order to receive the Inclusive Education Scholars Certificate.
Register for the Course & Learning Community
Learning Communities (LCs) will take place on Zoom and will run every 3 weeks during the semester. In spring 2023, the LCs are interdisciplinary and open to all instructors with a maximum of two per department pending demand.
x
This first offering will support two cohorts and will expand in subsequent semesters as new faculty facilitators are recruited to lead their own learning communities. Spring participants will have the opportunity to choose from one of the following options:
LC1: Wednesdays, 2:00 – 3:15 PM CT, every 3 weeks starting January 25 through April 19
LC2: Thursdays, 12:30 – 1:45 PM CT, every 3 weeks starting January 26 through April 20
Registration for each is limited to twenty participants, so register early to reserve a spot in one of the learning communities!
x
All participants need to select and complete three CATE Teaching Tidbits workshops to meet the workshop requirement for the certificate program. Teaching Tidbits workshops offer participants a chance to apply inclusive teaching practices in their own teaching context and are offered on an ongoing basis each semester. Note: workshops do not have to be attended in the same semester as the online course + learning community. Participants should ask to receive credit for attending CATE Teaching Tidbits workshops completed in prior or subsequent semesters as well as any workshops requested by departments on inclusive teaching topics.
x
Inclusivity & Accessibility Information:  UIC is committed to full inclusion and participation of people with disabilities in all aspects of university life. CATE's online events are delivered through Zoom and may include breakout rooms and group discussion. CATE's in-person events typically involve a combination of presentation and discussion-based activities. We welcome ASL interpreters, note-takers, and accompanying assistants to all CATE events. If you have questions about access, such as parking or building layouts, or wish to request accommodations for our programming, such as real-time captioning (CART), ASL services, or obtaining event materials in alternative formats, please contact teaching@uic.edu for more information from CATE staff.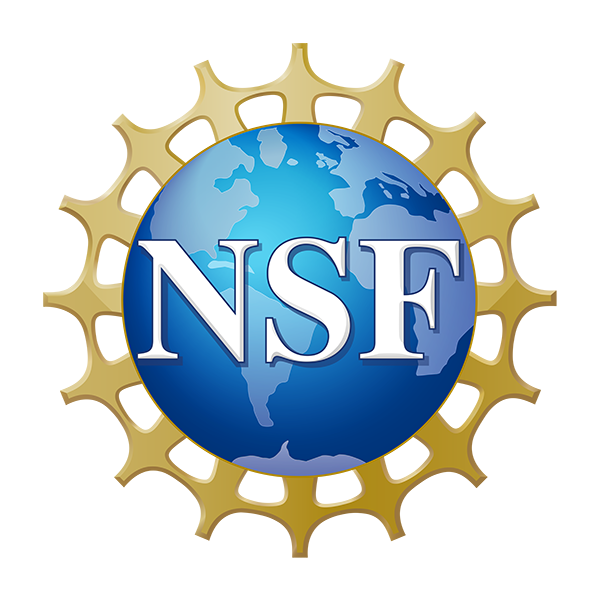 The development and implementation of the Inclusive Education Scholars Certificate Program is the result of a collaboration between the Office of Diversity, Equity, and Engagement and the Center for the Advancement of Teaching Excellence.
Special thanks to the Office of the Provost and Vice Chancellor for Academic Affairs for funding this program. Its development was also supported, in part, by grants to the University of Illinois Chicago (UIC) from the National Science Foundation (DUE Award No. 2122652 and No. 2111446). Any opinions, findings, and conclusions or recommendations expressed in this material are those of the author(s) and do not necessarily reflect the views of the National Science Foundation.