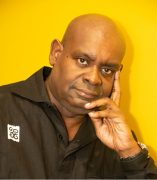 G. Sequane Lawrence
President, African American Leadership and Policy Institute
About
G. Sequane Lawrence is a Chicago Community Trust Fellow. His fellowship is concerned with the efficacy of worker owner cooperatives as an entrepreneurial and workforce development model for low-income people. Sequane led a delegation to Mondragon, in the Basque region of Spain to study first-hand the historic Mondragon Cooperatives Corporation and Cleveland, Ohio to observe the ground-breaking worker-owned Evergreen Cooperatives.
Sequane is the former founding CEO of the Chicago Center for Arts and Technology, a state-of-the-art demand-side vocational/technical training institution and youth-centered arts program for low-income Chicago residents located in the Illinois Medical District.
He is the President of the Fathers, Families, and Healthy Communities (FFHC). FFHC focuses on issues that impact low-income noncustodial fathers and their children throughout Illinois.
In addition to being a founding member of the UIC African American Advisory Council, Sequane currently serves as executive manager to educational and policy institutions in Chicago, such as the African American Leadership and Policy Institute and is a member of the following boards: Business Professionals for the Public Interest (BPI), Revolution Workshop, Jane Addams Resource Corporation (JARC) and the African American Legacy Fund.
Sequane holds a Master of Science degree in Community Economic Development from New Hampshire College in Manchester, New Hampshire.