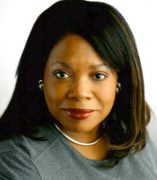 Nina Fain, BS, MS, CAGS, JD, Esq.
General Counsel, JSS Family Trusts
About
Nina Fain is a prominent corporate attorney who was one of the first Black female partners in an AM Law 100 firm in the United States. As she is trilingual, she has represented U.S. and European corporate clients on four continents of the world. In 2020, she received the Earl B. Dickerson Award from the Chicago Bar Association, which is given to exceptional lawyers of color who dedicate their skills and talents to the profession and communities, which are underserved. Fain has worked in the public and private sector as a general counsel and chief legal counsel, having many "firsts" among her accolades and achievements.
Fain's knowledge of complex corporate and finance transactions is well known and respected, resulting in a portfolio of work-related transactions of more than 20 billion dollars. However, Fain is most proud of her 30 years of service to the Black community working always to improve diversity, inclusivity, promote African American culture, and to assure engagement of people of color, and to expand equity on the boards of directors, public commissions, and in the civic roles, which she has held. She has served on not-for-profit boards such as the Field Museum, and currently is a member of the University of Illinois Chicago African American Advisory Council. Also, Fain is the Co-chair of the Chicago Bar Association Civic Committee. Fain enjoys singing and traveling with her family and her hobbies are tennis, English horseback riding, opera, classical music, and modern art.