Cultural Centers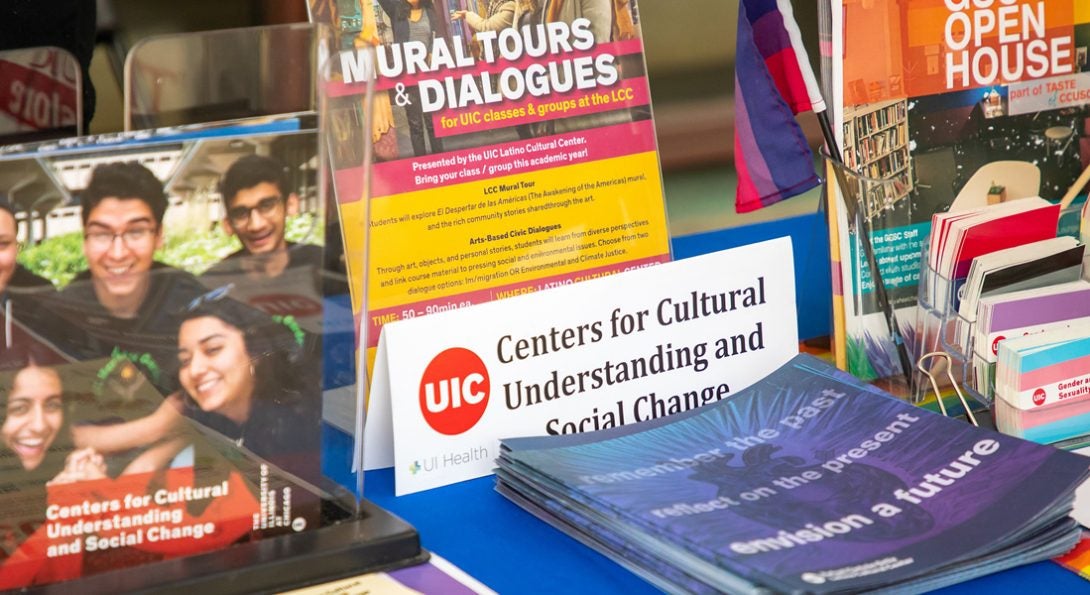 Centers for Cultural Understanding and Social Change
The seven Centers for Cultural Understanding and Social Change are a collaborative group that aims to make UIC a welcoming and inclusive place for all students, faculty and staff. The Centers are committed to student success, intercultural engagement, vibrant scholarship, and dynamic community partnerships.
The Office of Diversity is in solidarity with all our campus community, and people in every community and country experiencing this global health crisis. Despite the recent developments concerning COVID-19, the Office of Diversity is committed to continue serving the UIC campus and Chicago community while protecting our guests and employees from potentially compromising physical contact. During this time, we encourage you to use the information below to reach representatives from our offices during normal business hours of 9 am to 5 pm.
Use the tabs below to zoom in on the map and find more information on each center. Click here to download the map of the CCUSCs!