Advancing Racial Equity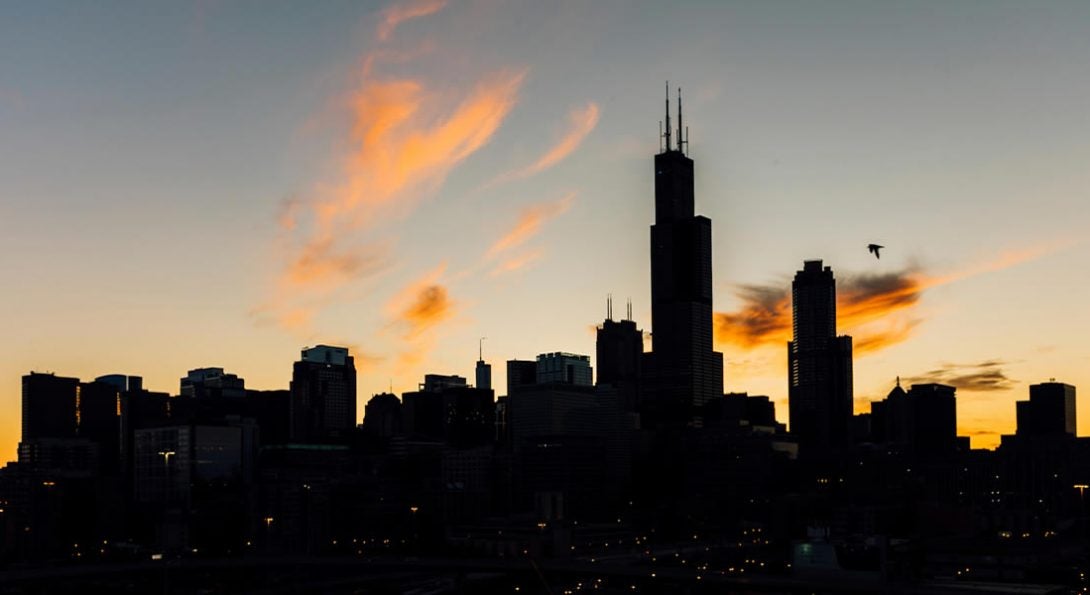 Significant progress has been made in the Advancing Racial Equity strategic planning process. In summer 2022, the Office of Diversity, Equity and Engagement's Diversity Education team received and reviewed departmental and college Advancing Racial Equity strategic plans. In Fall 2022, the team has been meeting with Deans to provide feedback. In the coming months, the Office will outline the Advancing Racial Equity strategic planning process for non-academic units. In Spring 2023 the Advancing Racial Equity report will be drafted and shared and resources will be dedicated to supporting the plans. Additionally, for the first time, evaluations of deans will include review of plan implementation.
As part of the Chancellor's Advancing Racial Equity initiatives, the Vice Chancellor for Diversity,Equity and Engagement's Office of Community Collaboration has hired two Community Coordinators to support the work of new neighborhood centers in Auburn Gresham and Greater Lawndale.
The UIC Public Safety Board has been formally established as an enduring board to provide opportunities to improve the public safety on campus based on feedback gathered directly from community members. As part of these efforts, the board, in partnership with the UIC Police Department, will make recommendations about issues related to public safety at UIC, especially viewed from a perspective of racial equity and social justice. Click here to read the rest of the official announcement here.
UIC's Commitment
UIC's commitment to equity and inclusion has been a strategic priority for the last decade. However, we are well aware that while we have made some important advances, many more steps are needed to create a more equitable and just university. The past few years have brought a new sense of urgency, as our nation and city have experienced the two pandemics of state violence against Black community members, and the heightened impact of COVID-19 on communities of color. The movement for Black lives, most recently manifested in the protests against racial injustice in the summer of 2020, has resonated deeply in Chicago, a city with a long history of anti-racist struggle. Many members of our UIC community participated in protests throughout Chicago, while the scholarship of our faculty on these issues has informed local and nation-wide conversations on social justice, structural racism, and anti-racism initiatives.
UIC is also responding to this historical moment.  Our UIC community of students, faculty and staff relied on petitions, meetings, and town halls to express the need to work against systemic racism in our own campus spaces, reviewing and changing existing policies and practices, and investing the resources needed to make us more inclusive and equitable.
Racial Equity Taskforce
In June 2020, then UIC Chancellor Michael Amiridis UICs commitment to addressing systemic racism, improving our campus climate, and advancing racial equity on our campus. To pursue these goals he created a Racial Equity Taskforce to review the state of our campus and prioritize key action items. This task force consisted of four working groups and one board: Student Life and Support, Community Engagement, and Staff Recruitment and Retention, who completed their work in Fall 2020, and the Public Safety Board (who are still in process). The first four groups have completed their work and submitted their recommendations.  Additionally, a group of external experts was invited to review our campus policies and practices and provide their advice.
On October 8, 2020, the Chancellor shared with the campus the first set of actions the campus will take.
On January 29, 2021, the Chancellor announced "Phase Two" of the actions taken in the Advancing Racial Equity Initiative.
The UIC Public Safety Board has been formally established as an enduring board to provide opportunities to improve the public safety on campus based on feedback gathered directly from community members. As part of these efforts, the board, in partnership with the UIC Police Department, will make recommendations about issues related to public safety at UIC, especially viewed from a perspective of racial equity and social justice. Click here to read the rest of the official announcement here.
Mission
UIC's Advancing Racial Equity (ARE) initiative is a response designed to address the institutional and structural racism that impacts our campus and our neighboring communities. Between June 2020 and January 2021 we reviewed student and faculty petitions and recommendations from four working groups: student life and support, community engagement, staff recruitment and retention, and the Public Safety Board. Additionally, we worked directly with three external advisors, Nancy Cantor, Earl Lewis and Claude Steele, with expertise in higher education and race to review and make recommendations related to the recruitment and retention of black faculty and students. Finally, the Chancellor's African American Advisory Council also met with the Chancellor and presented their report with a set of key recommendations. During this period, UIC leadership has had many meetings with students, faculty, community members and experts to ensure that all key stakeholders and engaged and have a voice in the process.
Advancing Racial Equity aspires to ensure that UIC is a campus where Black Lives Matter, Black students matter, Black voices matter, Black dreams matter, and Black communities matter. Our overarching goal is to engage in the hard work that required to become a campus where BIPOC students, faculty and staff are always valued and can reach their full potential. ARE has five goals as its pillars: centering student equity and inclusion, advancing faculty and staff inclusive excellence, collaborating with community, reimagining public safety, and ensuring accountability. We believe that all five are necessary to move our campus forward.
Introducing the 2022 Bridge to the Faculty Scholars Heading link
The Office of the Vice Provost for Diversity is pleased to announce the members of the incoming 2022 cohort of Bridge to the Faculty (B2F) Scholars. We will release new B2F Scholar announcements each week throughout the summer.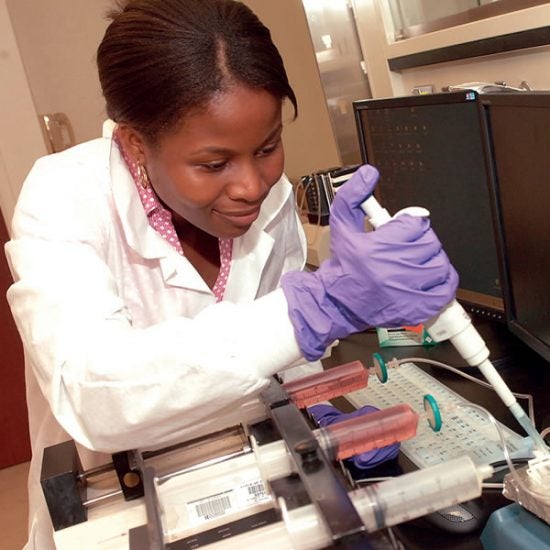 Bridge to the Faculty is a postdoctoral program designed to recruit underrepresented scholars with the goal of transitioning them to faculty members after two years. This recruitment initiative aims to attract and retain promising scholars to UIC as well as diversify our faculty, with particular emphasis in departments with low or no presence of faculty who are underrepresented in their field. Postdocs will participate in a cohort mentoring experience in which they will have the opportunity to meet other postdocs through the Office of Diversity in collaboration with the Office of Postdoctoral Affairs and the Center for Teaching Excellence.
Learn more about the Bridge to the Faculty Program
Centering Student Equity and Inclusion

We will remove the barriers that are impeding or limiting the access, achievement, equity and inclusion of Black students and build a campus culture that is not only welcoming but generative, creating new spaces of belonging.

The expansion of recruitment and advising in the African American Academic Network (AAAN). We will hire multiple advisors who will work on programming with prospective and current students. They will work on the following: increasing our presence and networking in high schools, two-year colleges, and community organizations; increasing the yield of African American students who are admitted to UIC; and expanding and deepening the holistic advising/mentoring of African American students, supporting their academic, career, and life goals. AAAN will also work to develop and implement new programs to support the success of African American students. Two new AAAN hires will be in place by June 2021.
Expansion of mental health services and spaces to address pressing mental health needs. The UIC Counseling Center continues to grow and expand. Among efforts to at the university further address structural racism and best meet the needs of our diverse student community, the Chancellor has added positions to the Counseling Center staff. The Center is presently searching to fill multiple Clinical/Counseling Psychologist positions.These positions will have important liaison responsibilities to continue and expand the work of fostering connections to mental health services and supports, create new spaces for, and assists with training and educating our campus on mental health for our UIC Black, African-American, LatinX, international and other underrepresented students and campus communities.  In addition, the positions involve direct service to university students (brief counseling/psychotherapy, group therapy, and outreach programming), consultation and liaison to faculty/staff/students. Two of these new hires will be in place by June 2021.
Creation of a pathway program for Black students in STEM. UIC is currently a finalist for an HMMI- pathway program grant modeled after the Meyerhoff Scholars Program at the University of Maryland Baltimore County, designed to ensure that strong students turn into excellent STEM graduates that move on to research and professional careers. UIC faculty and staff have worked on this initiative since Fall 2019. UIC commits to establishing and funding this critical pathway program in the 2022-2023 academic, regardless of whether we are awarded the HMMI grant or not. This hire will be completed by August 2021.
Creation of an Assistant Vice Provost for Equity and Belonging in the Office of Diversity. This position will consult with members of the UIC community in the development of policy and practice interventions to ensure an inclusive and supportive environment for Black students, faculty and staff, working closely with units across the university to develop creative solutions for continuous and emerging needs.
Expansion of programming resources for the African American Cultural Center to implement an annual student-designed and student-centered conference on issues of race, equity, social justice, and other programming central to the needs and interests of Black students, faculty and staff. Additional Funding transfer for the center starts in March 2021.
Exploring new avenues of support for scholarships for Black students, including, but not limited to, the promotion and dissemination of the Ida B Wells Scholarship fund. The Ida B Wells fund campaign is being launched in February 2021.
Increasing resources for anti-bias training for faculty and staff in both east and west campuses to help generate a more inclusive climate for students. This funding will be made available in March 2021.
In 2020 in keeping with our goal to increase the yield of African-American students admitted to the University, we dedicated 100 President's Award Program (PAP) scholarships to a program named  "PAP-Sukuma". The Sukuma scholars are selected using the same rigorous criteria used for the selection of all PAP students. These four-year awards provide $5,000 per year to defray the cost of tuition and fees. The award is stackable with other need and merit based aid. Students participate in programming that is designed to thoughtfully integrate them into the UIC experience and provide them additional opportunities outside of the classroom. We plan to award 100 more Sukuma grants to students starting in Fall 2021.

Advancing Faculty and Staff Inclusive Excellence

Inclusivity and excellence are not contradictory. To the contrary, inclusivity is a key basis for excellence in scholarship, teaching and university service. Recruiting and retaining BIPOC faculty and staff is central not only because they are models and important mentors for our students, but because they bring different perspectives, positionalities and contributions that help advance our mission. To achieve this goal we are constantly examining our faculty and staff recruitment, retention and development practices as well as our own institutional  structures to learn how we can best achieve inclusive excellence and be representative of the communities that make up Chicago.

Doubling the Bridge to the Faculty. Bridge to Faculty is a program that aims to diversify our campus by hiring postdocs for two years with the goal to transition them to faculty. In its inaugural year, we hired ten B2F scholars. This year UIC committed to doubling the number, in order to significantly increase the number of minoritized faculty, with a special emphasis on departments that have few or no minoritized faculty. Our goals this year include awarding the hires to 20 UIC departments, ensuring the successful hire of 20 B2F scholars to start in August 2021, supporting both the 2020 and 2021 cohorts through an innovative cohort program, and helping to transition the 2020 cohort to faculty by August 2022 and the 2021 cohort by August 2023.
In response to the desire of UIC minoritized faculty to have their diversity work valued and recognized, the Vice Provosts for Faculty and Diversity introduced a proposal to recognize diversity, equity and inclusion in the faculty promotion and tenure process. It was approved by the Faculty Senate on January 28, 2021 and will go into effect for all new faculty hired on August 2021.
We are creating a Faculty Diversity, Equity and Inclusion Award, as another measure to recognize and reward exceptional efforts in this area. To start in Fall 2021
We have significantly increased the number of hires of Black and other minoritized faculty; this year 15 such hires have been approved for various colleges and departments. These hires are separate from the 20 hires that are part of this year's Bridge to Faculty program. These new faculty will start their positions in August 2021.
We will engage a consultant to conduct a racial equity study of the compensation and advancement opportunities of UIC staff, consistent with the staff working group recommendation for Fall 2021.

Collaborating with Community

UIC is embedded in Chicago and addressing structural racism requires working collaboratively with community organizations and members in a myriad of ways. UIC has a long history of community engagement in its multiple research and service units and centers on both campuses. We are committed to engaging in amore comprehensive campus-wide initiative to collaborate in participatory, reciprocal and respectful ways with community partners in an effort to transform communities as well as our own campus, working together to address key needs in health, education and community empowerment.

Create an office of Community Collaboration. The Community Collaboration Initiative is focused on addressing structural racism and working towards socioeconomic transformation in partner communities, with an initial emphasis on health and education. Two key cornerstones are the neighborhood initiatives in Auburn Gresham and North Lawndale and UIC-PACT, a program created by a collaborative of faculty, students and staff seeking to support Chicago area community organizations in response to the COVID and racial pandemics. Goals include: creating an office of community collaboration,  joining community organizations in a participatory process to plan and create the Auburn Gresham and North Lawndale community hubs, supporting the UIC-PACT initiatives, and securing grant funding to support foundational, transformative work in partner communities and UIC.
Create two neighborhood hubs, one in North Lawndale and the other in Auburn Gresham. We will work with community organizations to create vital spaces that will work to address health and education initiatives to be developed. To launch in January 2022.
Support for the growth and Development of the African American Alumni council by providing a staff person solely devoted to support the council in planning and implementation of alumni programming initiatives

Reimagining Public Safety

We envision a process where all members of the university community engage with each other in developing a public safety approach that reflects our values. Areas of focus for our public safety board are examining the use of force, de-escalation protocols, and training of UIC police officers; creating alternative strategies for crisis response; and reviewing practices and polices related to private security firms. The Board will be submitting its recommendations to the Chancellor in January. One initial recommendation has been adopted:

Effective January 2021, the UIC Police Department will no longer routinely use race, ethnicity or national origin as a descriptor in public safety advisories.

Achieving Transparency and Accountability

We are committed to ongoing communication on the Advancing Racial Equity Initiative. In January 2021, we created a landing page where everyone can receive information about the Advancing Racial Equity goals and progress. This page includes a link to a tracking page with information about our progress in each action item. This page also includes copies of the reports prepared last summer and fall by various groups, including the group of external advisors recommended by the Black faculty.
We are also committed to monitoring and reporting progress at all administrative levels. This includes all of the university's academic and non-academic units, which will be asked to create their own Diversity, Equity and Inclusion plans with specific goals and metrics. These goals and metrics will be reviewed on an annual basis and will become a component of the annual administrative evaluations. More details and the plan template will become available in March 2021.