UIC receives national higher education award for diversity
UIC receives national higher education award for diversity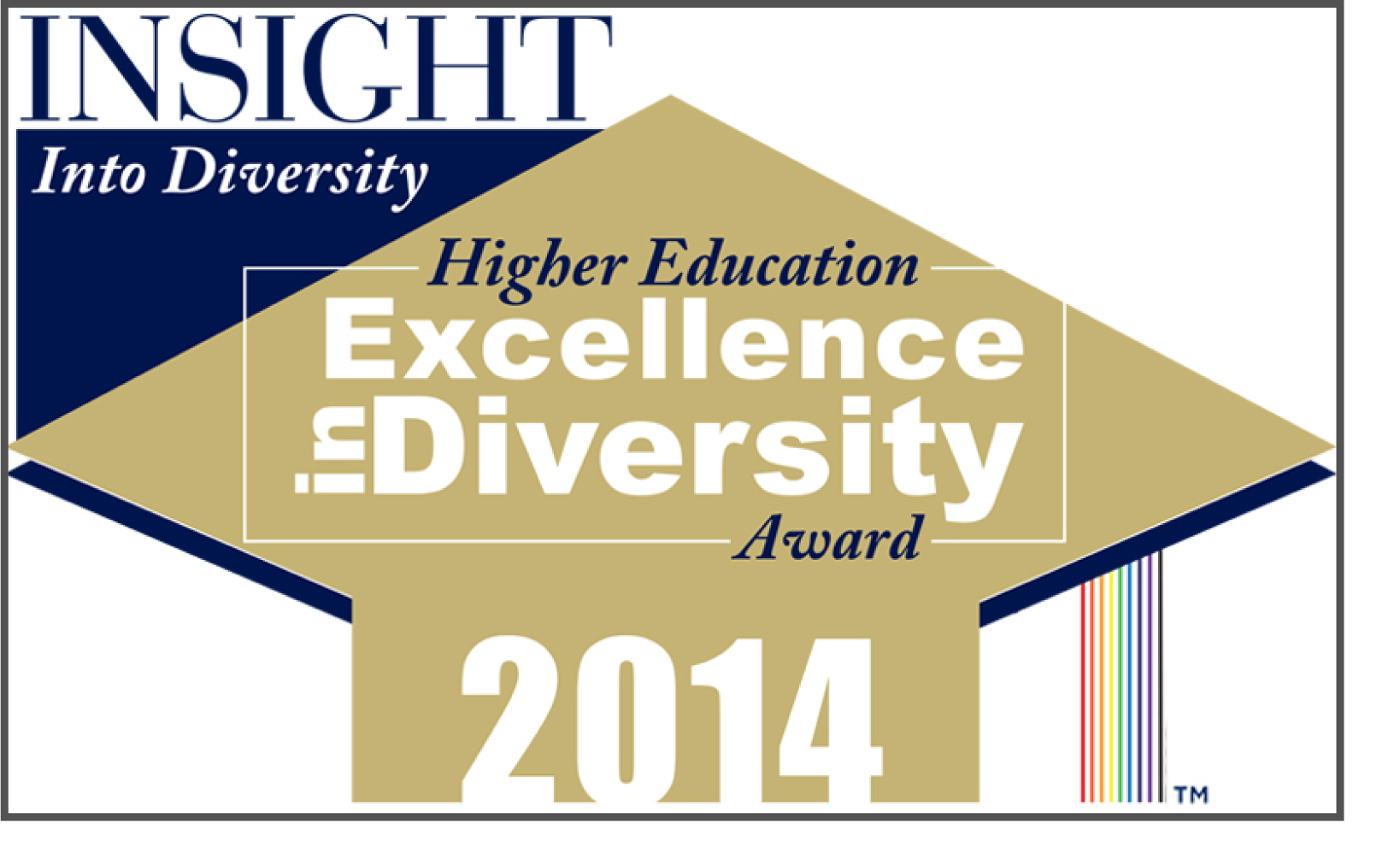 UIC received the 2014 Higher Education Excellence in Diversity Award from INSIGHT Into Diversity magazine, the oldest and largest diversity-focused publication in higher education.
The HEED Award is a national honor recognizing U.S. colleges and universities for outstanding commitment to diversity and inclusion. UIC will be featured in the magazine's November issue.
UIC was selected for its diversity and inclusion initiatives and its broad definition of diversity on campus, including gender, race, ethnicity, veterans, people with disabilities, members of the LGBTQ community and others.
"Diversity is integral to all aspects of UIC's core mission," said UIC Chancellor Paula Allen-Meares. "We are honored to be among a select group of higher education institutions recognized for our commitment to strengthening diversity and inclusion on campus and creating an environment that enriches the experiences of our students, faculty and staff."
Through its award application process, INSIGHT Into Diversity measures an institution's achievement and commitment for diversity and inclusion through initiatives, programs and outreach; student recruitment, retention and completion; and hiring practices for faculty and staff.
UIC ranks among the nation's most diverse research universities. It is Chicago's largest university with 27,500 students, 12,000 faculty and staff, 15 colleges and the state's major public medical center.
One-third of the university's new students identify as first-generation college students and one-third of freshmen indicate that English is not their first language. UIC students report speaking over 50 different first languages.
Economic diversity is prevalent at UIC, where 54 percent of undergraduates receive financial aid and 49 percent of undergraduates receive Pell Grants.
In 2008, UIC began a multi-year strategic process emphasizing diversity. New programs include a course to help first-year students learn from UIC's diversity and a faculty cluster hire initiative to increase diversity and interdisciplinary academic research.
Since 2010, UIC has been a federally designated minority serving institution. UIC's Asian American and Native American Pacific Islander-Serving Institution initiative has received $4 million from the U.S. Department of Education to support the academic success of Asian American, Pacific Islander and English language learner students.
"We are proud to receive national recognition for our diversity accomplishments, but also recognize that ensuring access, equity and inclusion at UIC requires an ongoing commitment and is a collective undertaking," said Tyrone Forman, vice provost for diversity and senior advisor to the chancellor.
"This award honors the exciting work going on across the entire campus. I look forward to building on this momentum to realize the vision articulated in our diversity strategic plan."
Modified on July 25, 2018