UIC Office of Diversity Announces Winners of New Faculty Awards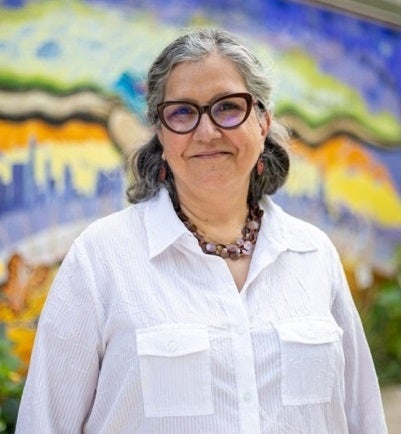 Aixa Alfonso and Anna Guevarra were announced as the winners of two new faculty achievement awards from the UIC Office of Diversity, Equity & Engagement. The awards seek to highlight faculty who have made extraordinary contributions to diversity work that has transformed UIC and the communities it serves.
Aixa Alfonso, PhD, an associate professor in the department of biological sciences, was named the recipient of the 2022 Diversity, Equity and Inclusion Faculty Award.
Alfonso's achievements include her role as director of L@s GANAS — a Hispanic-Serving Institution STEM program that led to significant Latinx student retention and success — as well as substantial roles in several other STEM grant initiatives, including her work with the UIC Chancellor's Committee on the Status of Latinos and the UIC Graduate College Office of Recruitment and Diversity.
"I am humbled to be the first faculty to receive this award," Alfonso says. "I remain committed to the equitable access and success of students interested in STEM fields, particularly those [who] have been historically underrepresented or marginalized in such science fields. As a Latina tenured professor in the Biological Sciences, I am privileged to be uniquely placed to make that happen."
Alfonso hopes her award will bring attention to L@s GANAS and its student participants, faculty mentors, and staff. She believes that L@s GANAS can serve as a model to other scientists, faculty, and administrators to engage underrepresented students in knowledge generation and recognize the assets they bring to the scientific community.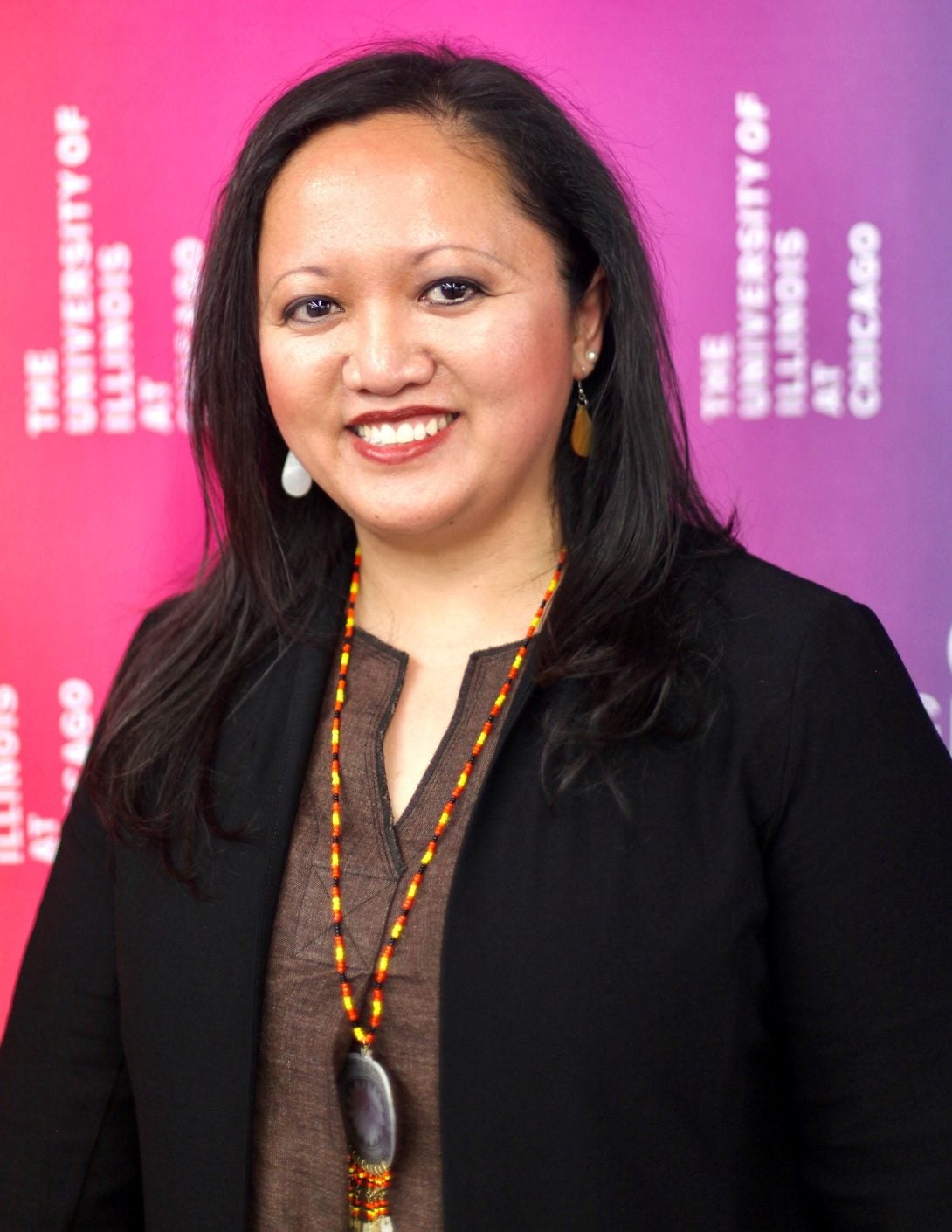 Anna Guevarra, PhD, founding director and associate professor in the Global Asian Studies Program, co-principal investigator of the Asian American and Native American Pacific Islander-Serving Institution Initiative and co-principal investigator of the Social Justice and Human Rights Cluster, was named the recipient of the 2022 Community Engagement Faculty Award.
Guevarra's achievements include developing extensive relationship-building, service and engaged research with community-based organizations, creating a public history project, and developing community-engaged curriculum, programming and policy initiatives.
"Getting institutional recognition for this work is not only validating and motivating for me personally, but it also centers a model of community engagement that works in service of the communities in which we live and work, uplifting local community organizations along the way," Guevarra states.
Guevarra hopes that this award can help foster a new paradigm for envisioning and rewarding ethical engagement and labor with communities. Ultimately, she would like to see community engagement re-conceptualized as a form of social justice praxis centered on building reciprocal and ethical relationships with local and extended communities.
As part of these awards, recipients will each receive $5,000. They will also be honored at the annual Faculty Awards Ceremony and Reception, which will be held in the fall.
Modified on May 31, 2022