North Lawndale Community Organization Honors UIC Neighborhood Center Senior Director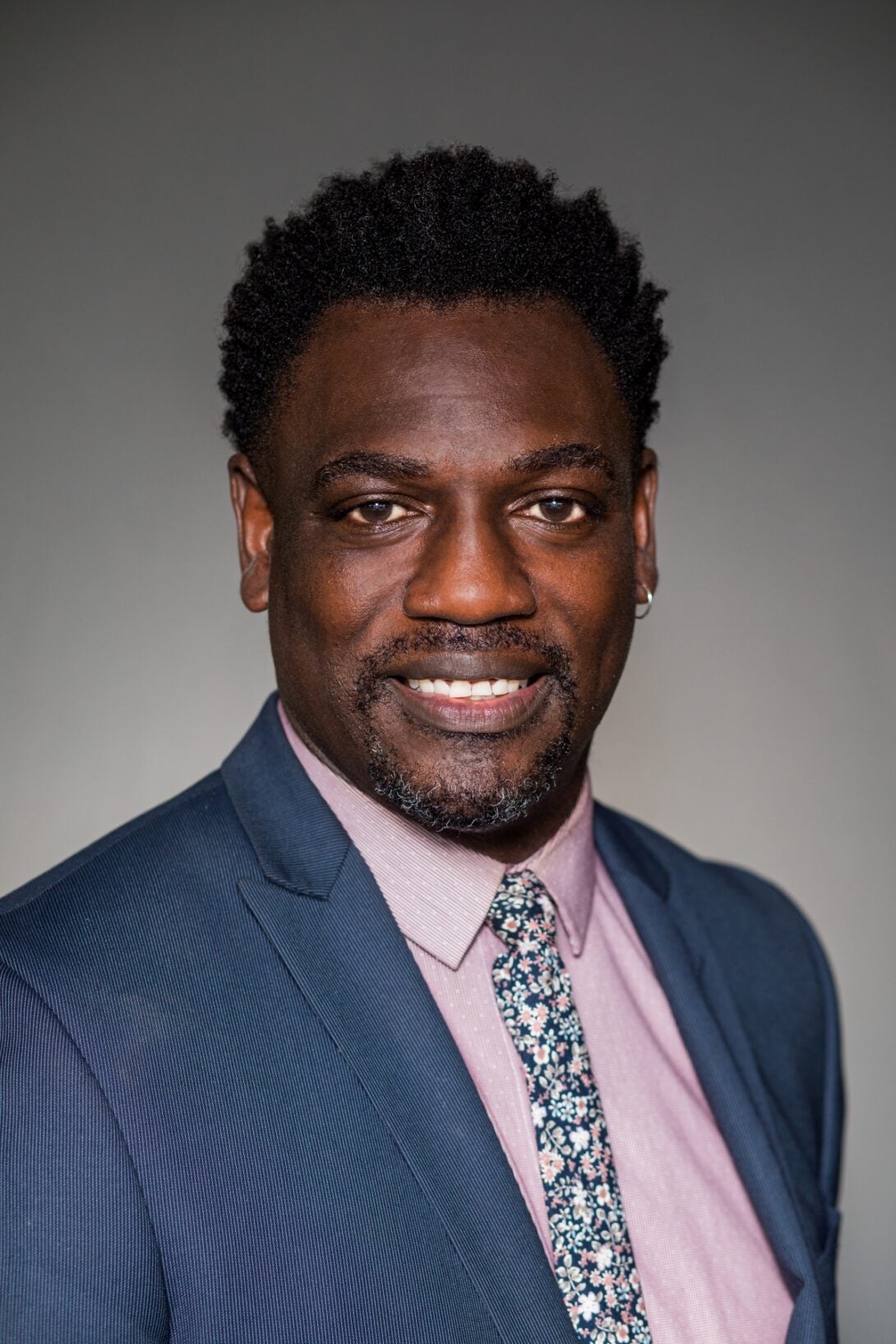 Two months after the opening of the UIC Lawndale Neighborhood/MLK Exhibit Center, the Lawndale Christian Development Corporation (LCDC) honored Keith Lewis, senior director of community collaboration in the UIC Office of Diversity, Equity and Engagement, with their inaugural Bridge Builders Award.
The Bridge Builders Award was created by Richard Townsell, executive director of LCDC, in recognition of the university's response to the George Floyd protests and the office of diversity's plan to develop a North Lawndale center in order to provide access for youth and adults to engage with UIC.
The neighborhood centers project was born out of recommendations from the Advancing Racial Equity community engagement committee, a group comprised of UIC faculty, staff and students who promoted ways in which the university's involvement could be deepened in south and west side communities across the city. This led to the creation of the UIC Office of Community Collaboration and, ultimately, the opening of two neighborhood centers in Auburn Gresham and North Lawndale in 2022.
"Being named the senior director of this office was an incredible honor, as I was entrusted to lead the planning and development process of the centers with a unified philosophy, grounded in core values of equity, harm reduction and centering community voice," Lewis stated. "Receiving this special acknowledgement from a community development leader in North Lawndale serves as a promising signal that our early efforts are being embraced and validated."
The road to these achievements, however, was not without bumps. Throughout the planning process, residents shared their wariness about UIC due to past and present harms which have led to a lack of trust that the institution cares about these communities and is truly invested in their well being. Part of the ongoing work of the office of community collaboration and these neighborhood centers lies with being committed to mitigating these notions through continuing to cultivate authentic reciprocal relationships, build new partnerships and steward UIC's engagement in response to community needs.
Community members expect long term involvement in their neighborhoods and, in the spirit of the Bridge Builders Award, the office of community collaboration is dedicated to stewarding UIC resources, investment and participation into these communities. Lewis hopes that residents–including early childhood learners, K-12 students, post traditional adults, justice-involved individuals and aspiring entrepreneurs–will view UIC as an institution that genuinely cares and is once again trusted to support them with achieving their life goals and aspirations.
Additionally, he would like to see further interest stimulated among UIC students, faculty and staff on how they can contribute to this work in ways that are generative and non-extractive. He noted that participation and support from the UIC community is essential to rebuilding trust and gaining credibility so that residents feel UIC is not just the University of Illinois at Chicago, but truly the University of Illinois for Chicago.
Lewis affirmed: "I hope that UIC continues to examine and evolve its practices, with and in community, towards being a more inclusive and welcoming institution for individuals of varied backgrounds, life circumstances and experiences."
For more information on the UIC Neighborhood Centers Project, please visit: https://communitycollaboration.uic.edu/
Modified on March 04, 2023