New Indigenous Graduate Student Association Provides Space and Resources for Indigenous and Native Grad Students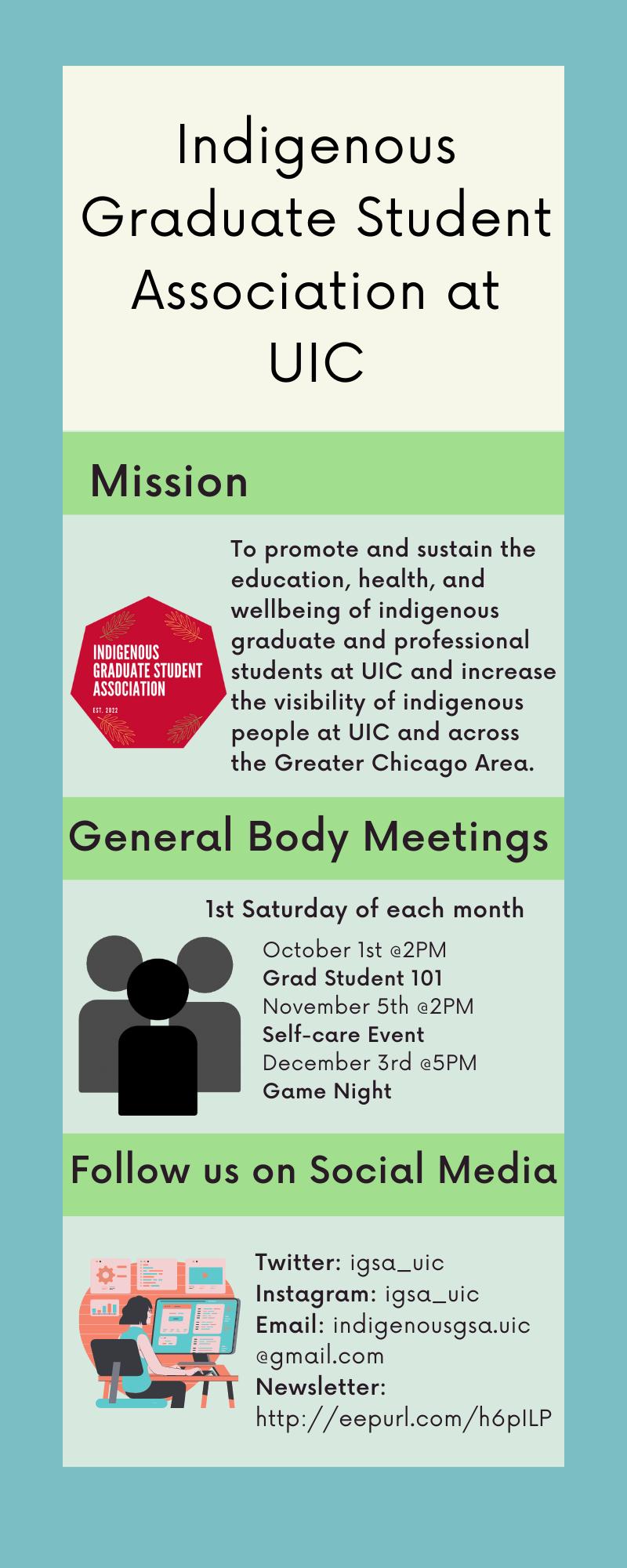 This fall, a new graduate student organization will join the list of indigenous and native resources on campus. The Indigenous Graduate Student Association (IGSA), formed with support from the Native American Support Program (NASP) and the Graduate College, was created to provide a centralized place for indigenous graduate and professional students to connect with each other.
IGSA was formed after discussions with existing campus indigenous and native organizations revealed that, despite there being various resources and support structures for undergraduate indigenous and native students, there were very few available at the graduate level.
With the mission to promote and sustain the education, health and well being of indigenous graduate and professional students and increase the visibility of indigenous people at UIC and across the greater Chicago area, IGSA hopes to offer a space for decompression, mutual support and genuine comfort.
"We hope that IGSA will also be able to educate non-indigenous students, faculty and staff about the experiences of indigenous people so that the burden is not placed solely on indigenous staff and faculty to support this group of students," stated Zoë Harris, community health sciences PhD student in the UIC School of Public Health and president of IGSA.
Additionally, Harris would like to see IGSA serve as an example of an established support system on campus for indigenous graduate students considering attending the university.
The issues that IGSA seeks to engage with directly relate to the February 2021 Report of the Native Americans at UIC Task Force. As such, Harris asserted that IGSA "will enhance native student recruitment and support, provide resources to members of the UIC community and beyond and foster the welcoming environment we strive to have."
Modified on September 14, 2022