Medicina Scholars Connects UIC Undergrads to Local Health Communities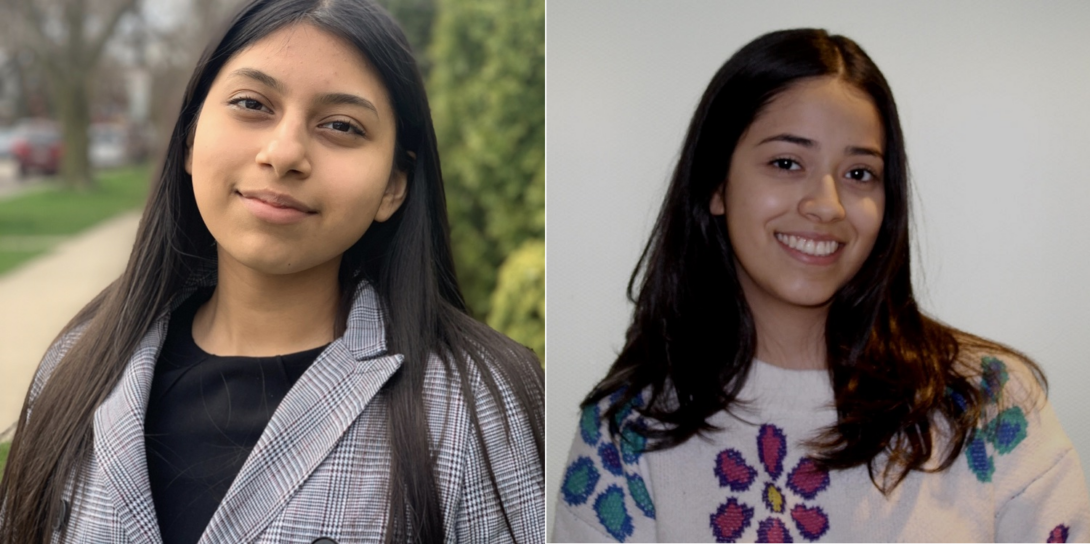 Housed in the UIC Hispanic Center of Excellence (HCoE), the Medicina Scholars program provides undergraduate Latino students with a comprehensive introduction to the medical profession. This three-year curriculum includes professional and medical development seminars, academic advising, community projects and leadership development with the goal of shaping competitive applicants for ongoing medical and healthcare field studies.
As part of the foundation in the history of medicine, professional issues, public health policy, health disparities, cultural competence, primary and specialized care and medical school admissions, opportunities for engagement with local schools and communities are available. Some members of this year's cohort volunteered to present on their experiences in the program as guest speakers during Chicago Public Schools (CPS) winter sessions for Career and Technical Education (CTE) students.
Paulina Guzman, Medicina Scholars program director, highlighted the impact of the program for the students as well as the community.
"Through the seminars and opportunities offered at Medicina Scholars, our students are well on their way to be health providers who deliver culturally appropriate and language concordant care to the Latino and other historically underserved populations," Guzman said.
Jazmin Bernal, a first-year undergraduate student who participated in the HCoE's Medicina Academia Apprentice Program (MAAP) during high school and is now a Medicina Scholar, offered insights on her academic career as well as her current work as a phlebotomist. She presented to 10th – 12th grade high school students at South Shore International College Prep.
"When deciding to take on the opportunity to speak to CTE students on a career in healthcare, all I could think about was how beneficial guest speaker presentations and hands-on medical activities were in shaping my future career goals during my time in the high school HCoE program," Bernal stated.
Dayane Padilla, a third-year undergraduate student in her third year of Medicina Scholars, shared her experiences at UIC and as a medical assistant and an EMT.
"The biggest impact we can make is that of motivating and educating those students who are looking into pursuing a degree or career goal similar to ours, as well as being that representation for the Latine community and being part of the change we want to see, helping address healthcare disparities and so much more," Padilla said.
Bernal is pre-health and will be pursuing a nursing degree. Padilla is majoring in biology and will be pursuing a medical degree. Additionally–because of Medicina Scholars–Padilla started Mujeres En Medicina, a student organization for women; Latinas pursuing careers in professional goals.
Both Bernal and Padilla credit Guzman for her invaluable support and guidance.
"[As a first-generation college student,] I don't have family members with college experience that I can ask questions to, so I'm extremely grateful for the expertise shared by Medicina Scholars leaders," Bernal asserted.
Padilla added: "I have learned and I have also felt fundamentally supported to continue working. Medicina Scholars has provided me with the resources needed to continue pursuing my dreams."
Applications for the next Medicina Scholars program cycle are due by July 24.
For more information on the program and to apply, please visit: https://medicine.uic.edu/hispanic-center-of-excellence/medical-students/undergraduates/
Modified on March 31, 2023