Global Asian Studies launches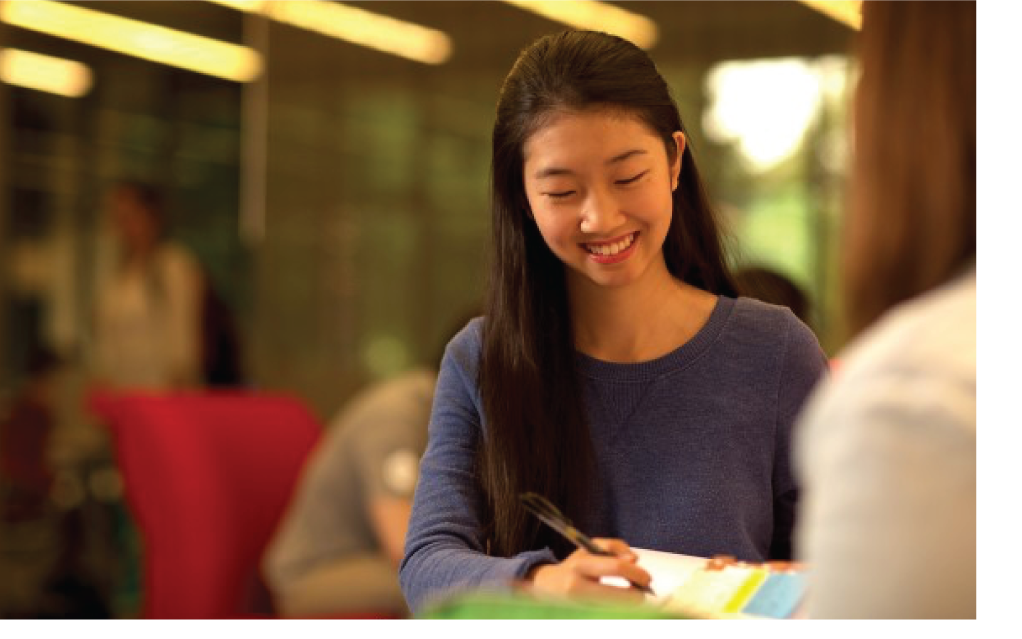 The latest evolution of Asian Studies and Asian American Studies at UIC is taking shape this fall with the launch of the new Global Asian Studies program.
The program not only merges the College of Liberal Arts and Sciences-based units, but also unites two academic fields — area studies and ethnic studies.
Asian Studies as a field is considered more established and larger, with a focus on Asian histories, politics, economies, cultures and languages. Asian American Studies, however, examines the histories, experiences and cultures of Asians in the Americas, including East Asians, South Asians and Southeast Asians.
"Asian Studies came out of colonial-era projects and cold war politics, so some of the conceptualization of Asia is very limited and problematic. Asian American Studies is a legacy of the 1960s ethnic studies movement, which primarily focused on U.S. domestic concerns, leading the field to be confined by its own nationalist framings," explained Anna Guevarra, associate professor and founding director of Global Asian studies.
"There are trends that are recognizing the limitations of both paradigms and trying to figure out how we attend to those critiques and create an innovative field that is interdisciplinary and comparative in scope."
Over the years, an intersection of faculty research on diaspora, globalization and transnationalism has emerged between the two fields.
"Intellectually, faculty started to feel that there were synergies that we could build on and create," she said.
The formation of the program is another example of UIC's commitment to diversity and to connecting with students in Chicago and abroad, Guevarra said.
"UIC is a magnet for these communities. They are looking for a place that engages with these histories," she said.
"The fact we are federally recognized as a minority serving institution through the Asian American and Native American Pacific Islander-Serving Institution (AANAPISI) Initiative is a testament that we have this population to serve and it will speak to their needs, histories, and everyday lives."
An undergraduate minor can be earned with 15 credits and two required courses: Introduction to Global Asian Studies and Global Asia in Chicago. The course offerings cover broad topics from memories of war in the Pacific to cultural politics of Asian American food, and from Afro-Asian hip-hop to the history of Buddhism in South and Southeast Asia.
This spring, backed by UIC's five-year, $1.5 million AANAPISI grant from the U.S. Department of Education, the Global Asian Studies program will pilot an internship program offering students course credit and work opportunities with community organizations and campus-based units.
To begin, students must take a introductory prerequisite course. Upon completion, students are offered a placement for an internship, during which they must also be enrolled in a service learning practicum.
"We want to send students out in the communities with a critical understanding of community engagement practice while providing them with theoretical and methodological tools," Guevarra said.
"Our vision is to make those connections meaningful for both the students and the communities."
Facilitating international exchanges will be among the program's future initiatives.
An event celebrating the Global Asian Studies program launch will be held from 4 to 6 p.m. Oct. 26 in the Student Center East Cardinal Room. The festivities include a talk by Vivek Bald, a writer and documentary filmmaker whose work focuses on histories of migration and diaspora, particularly from the South Asian subcontinent.
Bald, associate professor of writing and digital media at Massachusetts Institute of Technology, will reflect on his 25-year career of revealing stories of South Asian sojourning and life-making in the United States and the importance of Global Asian Studies as a field of scholarship.
He is the author of Bengali Harlem and the Lost Histories of South Asian America, and co-editor of The Sun Never Sets: South Asian Migrants in an Age of U.S. Power. His films include Taxi-vala/Auto-biography, and Mutiny: Asians Storm British Music.
Modified on July 25, 2018