Fundraising Underway for the HACE UIC LARES Olga Camargo Scholarship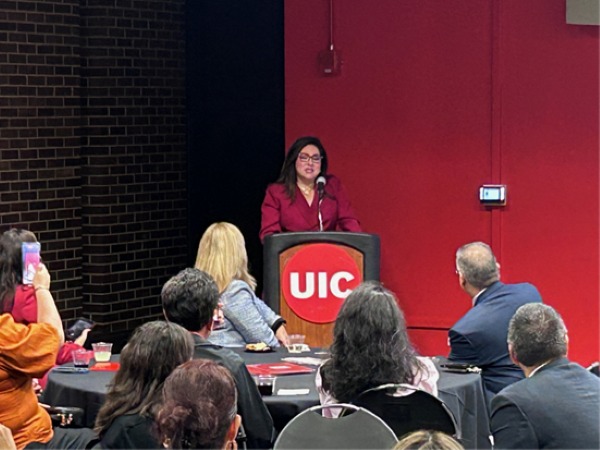 Representatives from the Hispanic Alliance for Career Enhancement (HACE) along with the UIC Latin American Recruitment and Educational Services (LARES) helped kickoff the annual fundraising campaign for the newly established student scholarship in honor of UIC alumna Olga Camargo.
Patricia Mota, president and CEO of HACE, addressed a packed room of supporters gathered for the special event at the UIC Student Center East.
"This is a wonderful way to honor someone who has done so much for HACE," said Mota, adding that Camargo has been part of HACE since she was a student and continued to eventually serve as its national board chair before stepping down from the role recently.
Camargo, founder and CEO of FARO Associates LLC, took the podium to express her gratitude for the honor and recounted the challenge as a student to pay for school, something that many continue to experience to this day.
"I was working two jobs, and a third one on weekends to make ends meet," said Camargo, adding that her work is now expanding to help Latinas and women of color to close the wealth gap.
Camargo earned a Bachelor of Science in business and a Master of Arts in language, literacy and rhetoric degrees from the University of Illinois at Chicago. The UIC College of Business later inducted Camargo into its Alumni Leadership Academy for her work in raising the standing and stature of the college.
The HACE UIC LARES Olga Camargo Scholarship will be administered by UIC LARES and is projected to make its first round of student awards by the fall of 2024.
For more information about donating to the fund, please visit the HACE link: https://info.haceonline.org/scholarships-0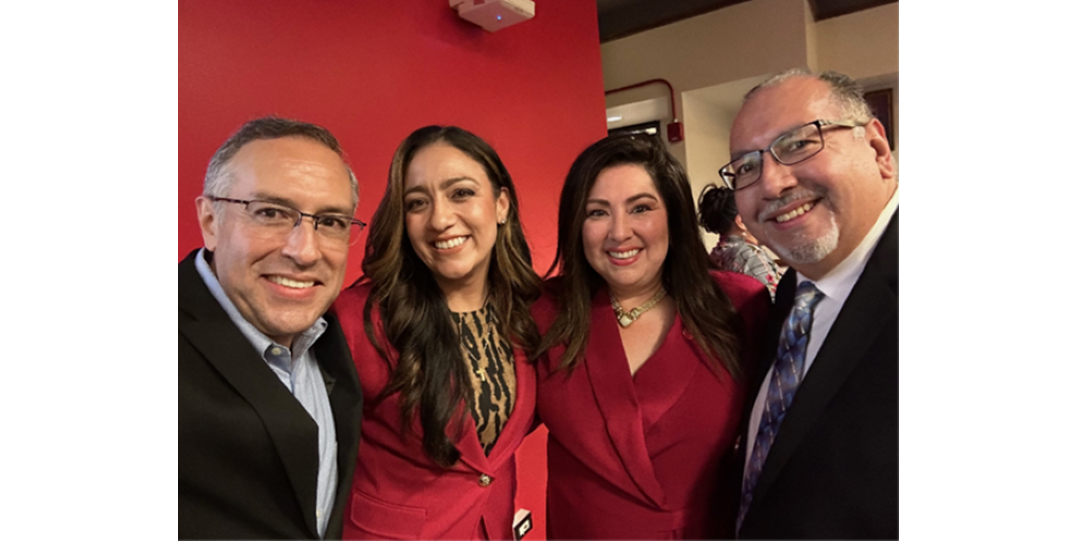 At the event (L-R): Miguel Alba, senior director of UIC Community Relations; Patricia Mota, president and CEO of HACE; Olga Camargo, founder and president of Faro Associates LLC; Luis Duarte, director of UIC LARES
Modified on November 05, 2023