B2F Cohort Corner: Rodrigo Solinís Casparius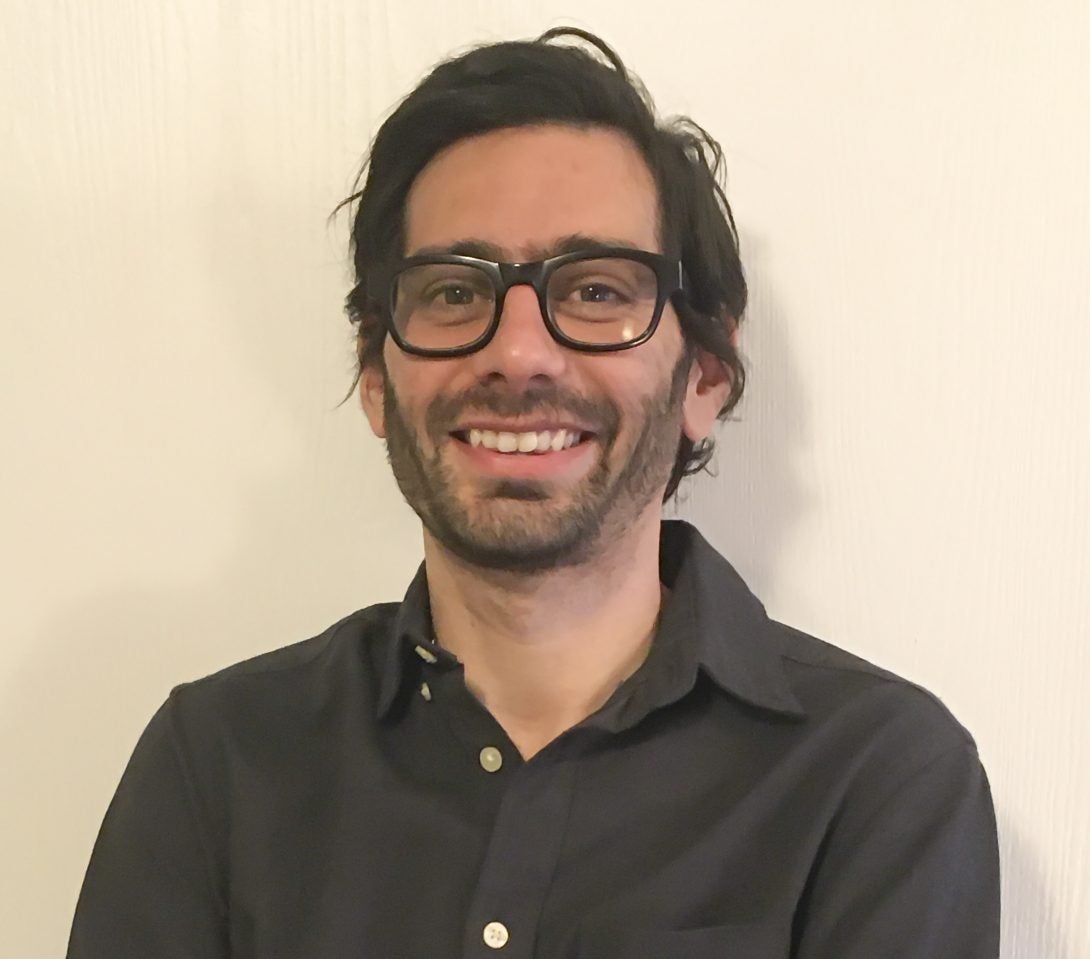 At the end of his time as a Bridge to Faculty (B2F) scholar, Rodrigo Solinís Casparius is sharing his insights and experiences with the program.
Solinís Casparius is a member of the inaugural 2020 B2F cohort in Anthropology.
What motivated you to apply for the B2F Program?
I thought this was an amazing opportunity when I learned about the mission of B2F that not only helps postdocs transition to a faculty position (the kind of easy academic transition we are often forced to make really quickly, or without any support/guidance) but also that is specifically designed to create visibility and representation of minority scholars that might serve as an example for students.
I was also very excited to work in an urban university with a large Hispanic population. Being Mexican and working in several areas of central America, I was very motivated to share my work and learn from students who not only might know about these areas but who might have personal connections to them.
What is the focus of your work in this program?
I study ancient roads and ancient cities. My research focuses on how people lived and created their cities by studying how they moved around them. I use several types of technologies (GIS and remote sensing) and other traditional archaeological techniques (excavation, ceramics, etc.) to find all those city roads in abandoned and old cities in ancient Mexico and Central America. With the help of computer analyses, I am learning how people experienced, lived and shaped their cities thousands of years ago.
In what ways has this program impacted your work?
Academically, being a postdoc and not a faculty, B2F has allowed me to concentrate on applying for grants, starting new projects, preparing new courses and easing into the academic life during my first 2 years.
The B2F program really creates a cohort of scholars from many departments and specialties. Since we are all junior scholars, we are generally at the same stage of learning to create collaborations, new courses, etc. The pandemic really affected how much we engaged but even with fewer in-person chances, I have been able to connect with other B2F fellows that do similar things or approach their work in ways that are/could be helpful for me. This network of scholars is very useful for new members of UIC; through each other we learn about resources, units, cultural centers and departments at the university that otherwise would be hard (and overwhelming) to learn about.
Because B2F is an initiative from the Office of Diversity, Equity and Engagement, it has allowed me to learn first-hand about the mission and work of the department, the history of underrepresented communities on this campus and the resources, programming and actions the university has and is planning to do. At other universities, I have been a bit isolated (in my own academic work and department) and it was hard to get a broader perspective on the challenges and needs of diverse communities (students, staff, scholars, etc.). Here I have direct knowledge and exposure and know who to contact. It has helped me truly see how diverse UIC is beyond my own courses.
What are your hopes for how you will take your experiences with the B2F Program into your future professional endeavors?
Another aspect of my work has to do with working with local communities near archaeological sites. I am interested in their view of the work of archaeologists and their connection and relationship with archaeological materials in their own land/region. Working with my colleagues, we aim to incorporate the questions and interpretations of the past into our own work. This allows me to be empathetic and to think outside of my own background and experience. The work I see the Office of Diversity doing at UIC–the materials they create and the approaches to sharing ideas and reaching out to members with other backgrounds–is important and I hope I can learn from that and take some of it to be able to connect and learn from communities that look and experience the world different than me.
In your opinion, what are the larger impacts of the B2F Program?
It sounds like a simple and obvious one, but I have heard from our students that seeing someone that looks like them teaching and doing research helps them feel not only included but motivated to continue with their education and professional plans.
Modified on September 07, 2022