Supporting Student Well-being for Academic Success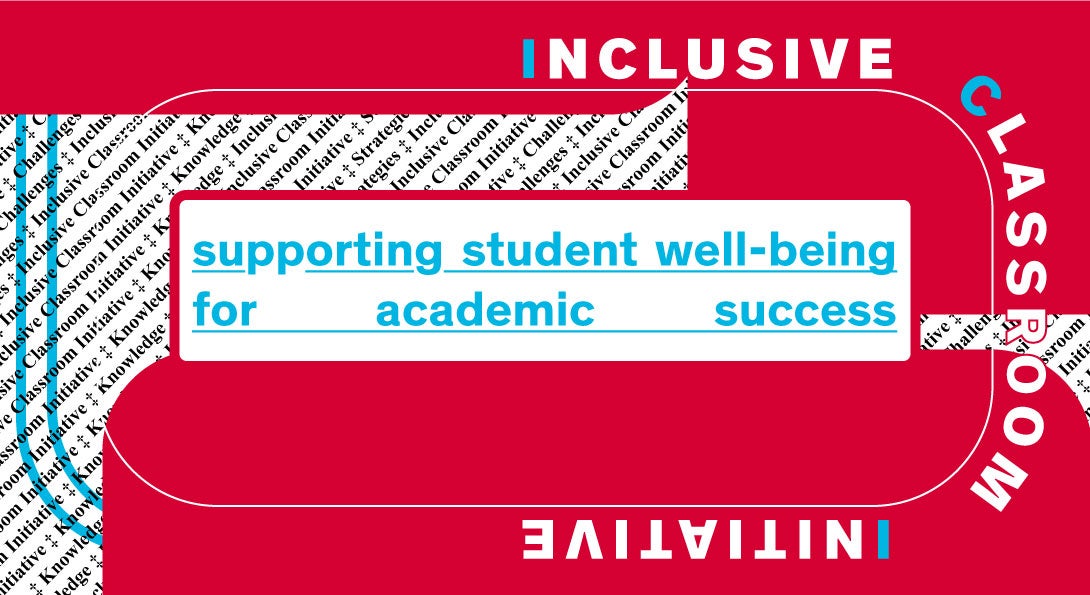 This module is designed to provide faculty with practical skills to use to prioritize and support student well-being within all aspects of their courses.
Our role as educators is to facilitate learning; to provide students with equitable opportunities to gain knowledge and experience that will serve them in their professional lives. While it is not any faculty member's responsibility to clinically address student mental health, we know that student mental health and well-being is inextricably linked to academic success. It is therefore within faculty's core purpose, and in students' best interest, to implement strategies that support students holistically; that truly enable our students to thrive.
This module, "Supporting Student Well-being for Academic Success," will introduce you to teaching strategies that can be applied in any classroom context, regardless of what you teach or where you teach, with particular consideration to who you teach. We will review the needs of today's students, looking closely at their specific challenges around mental health and well-being, and explore ways to better support them, and in turn, support yourself. You'll hear directly from UIC students in this module and explore inclusive teaching strategies at a wide variety of levels. As you'll see, small changes can have a big impact.
| | |
| --- | --- |
| Faculty Fellow, Content Developer | Leah Goodman |
| Storyline Designer | Kyra Jones |
| Content Support | Michelle Manno |
| | Kim Rivas |
| | Hilary Short |
| Media Designer | Kyra Jones |
Special thanks to the many UIC students, especially Zoie, Liv, and Paul, for sharing their experiences with us and agreeing to be a part of this module. Additional thanks to our pilot group participants from across UIC for their helpful feedback during the creation of this module.
These resources, compiled by our faculty fellow and content developers, accompany the module and provide additional detail. They include important information from colleagues at UIC and other institutions who promote and study inclusive classrooms. Please see the module "Supporting Student Well-Being for Academic Success" for more information on how you can implement some of these strategies in your classroom!
Buckholdt, D. R., & Miller, G. E. (Eds.). (2013). Faculty stress. Routledge.
Buskirk-Cohen, A. A., & Plants, A. (2019). Caring about Success: Students' Perceptions of Professors' Caring Matters More than Grit. International Journal of Teaching and Learning in Higher Education, 31(1), 108-114.
Eisenberg, D., Golberstein, E., & Hunt, J. B. (2009). Mental health and academic success in college. The BE Journal of Economic Analysis & Policy, 9(1).
Krumrei-Mancuso, E. J., Newton, F. B., Kim, E., & Wilcox, D. (2013). Psychosocial factors predicting first-year college student success. Journal of College Student Development, 54(3), 247-266.
Marks, R., Kernan, W., Bogart, J., & Wheat, M. E. (2011). Health‐related barriers to learning among graduate students. Health Education.Sherman, M. C. (2019). In Their Own Words: A Phenomenological Exploration of Student Mental Health and Success in College. Social Work Research, 43<(3), 145-156.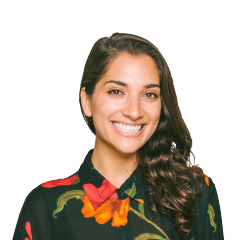 Dr. Goodman developed and teaches "Promoting Wellbeing", a credit-bearing course which aims to support student wellness and academic success. She also teaches "Human Sexuality and Health Science", and mentors undergraduate and graduate students. Her scholarship and work focuses on cultivating student mental health and wellbeing. Leah serves as faculty advisor for the Mental Health and Disability Alliance and is an Honors College Fellow. She is interested in exploring the ways we define and provide student support, and seeks to develop initiatives that promote wellbeing, health, and equity.

Supporting Student Wellbeing

|