UIC Neighborhood Centers to provide support for African American Communities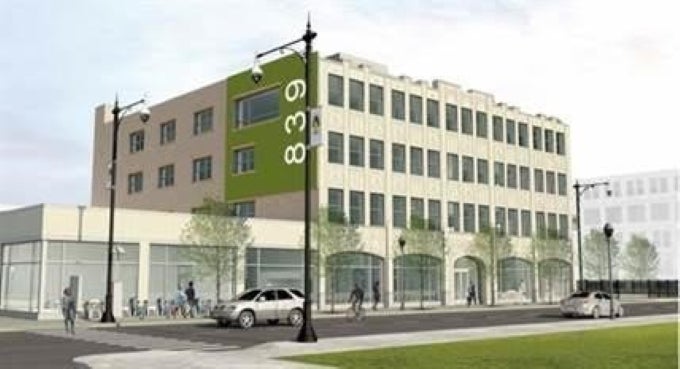 Throughout the midst of the pandemic, UIC has engaged over 60 community and UIC stakeholders in a collaborative effort to increase the enrollment and retention of African Americans, as well as deliver social services to address disparities this community has faced.
The Advancing Racial Equity Initiative was formed by UIC Chancellor Michael Amiridis during the social unrest in 2020 to address the institutional and structural racism that impacts the campus and its neighboring communities. The initiative's recommendations included the creation of the Office of Community Collaboration (OCC), designed to coordinate campus resources to establish two Neighborhood Centers to help drive UIC's educational and health initiatives.
One of the Neighborhood Centers objectives is to reach residents who have not attained or have not had access to post-secondary education, encouraging educational achievement for traditional and non-traditional college students alike.
Planned services include tutoring, academic advising, mental health support, legal assistance, and small business workshops provided at the UIC Community Center located in Auburn Gresham at 839-45 W. 79th Street in Chicago, and a second site yet to be selected in North Lawndale. The centers will also offer educational activities and information about employment opportunities at UIC.
Both centers are expected to open in 2022. The effort is headed by Keith Lewis, senior director of community collaboration, along with local area and UIC stakeholders. Along with this, a  Community Engagement Advising Group that will plan, program, and devise services that will benefit these communities in the long term will start convening in early 2022.
"We wanted to acknowledge the institutional and historical harms and injuries that these communities have felt," Lewis said. "Before we can really think about the question of 'what it means to be a community partner,' we have to acknowledge the power dynamics… to be deliberate on outreach and engagement by working through the process of developing these centers."
The Community Engagement Advising Group will monitor the growth and development of these centers going forward.
For more information about the UIC Neighborhood Centers, please contact Keith Lewis at keithl@uic.edu
Modified on November 01, 2021