UIC earns national award for diversity, inclusion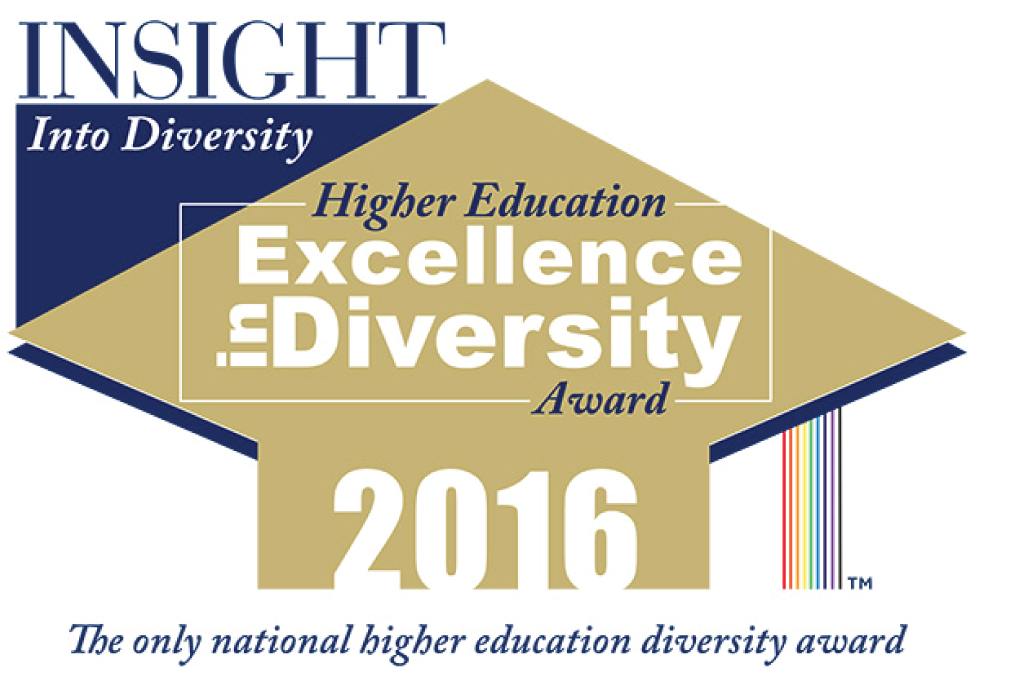 UIC received the 2016 Higher Education Excellence in Diversity (HEED) Award from INSIGHT Into Diversity magazine, the oldest and largest diversity-focused publication in higher education.
As a recipient of the annual HEED Award — a national honor recognizing U.S. colleges and universities that demonstrate an outstanding commitment to diversity and inclusion — UIC will be featured, along with other honorees, in the November issue of the magazine. This is the second year UIC has been named as a HEED Award recipient.
UIC's status as a public, urban institution makes diversity and inclusion particularly important, says Tyrone Forman, associate chancellor and vice provost for diversity.
"We have a responsibility to make sure that we're providing access to many different people, of many different backgrounds, and that we're ensuring that they are successful once they enroll here or they begin to work here," he said.
In the latest honor for UIC, the magazine highlighted the university's ability to assess the progress of its diversity programs and create metrics to monitor its work to become more inclusive and diverse. The award also cited UIC's ability to follow up and gauge the on-campus experience.
Beyond just looking at demographic statistics, an ongoing self-examination of the campus's diversity goals and programs are key, Forman said.
"One of the ways that you begin to answer those questions is by being attentive to people's experiences on campus," he said.
Through its application process, INSIGHT Into Diversity looked at the recruitment and retention of students and employees — and best practices for both; continued leadership support for diversity; and other aspects of campus diversity and inclusion.
"Our standards are high, and we look for institutions where diversity and inclusion are woven into the work being accomplished every day across their campus," said Lenore Pearlstein, publisher of INSIGHT Into Diversity.
UIC has been a federally designated minority-serving institution since 2010 and ranks among the nation's most diverse research universities.
One third of the university's freshmen identify as first-generation college students and one-third of freshmen indicate that English is not their first language. UIC students report more than 50 different first languages. Economic diversity has been important at UIC, where 62 percent of graduates receive financial aid and 49 percent of undergraduates receive Pell Grants.
Among the new programs this year is "Words Matter," an inclusive language campaign to educate students, staff and faculty about how their words can help foster or deter growth and understanding in a diverse community.
"This award does not mean that we pat ourselves on the back and say our work is done," Forman said. "It's important to acknowledge the work we are doing and that it is being recognized nationally for its innovativeness, creativeness and effectiveness."
Modified on July 25, 2018