Thoughts on Black History Month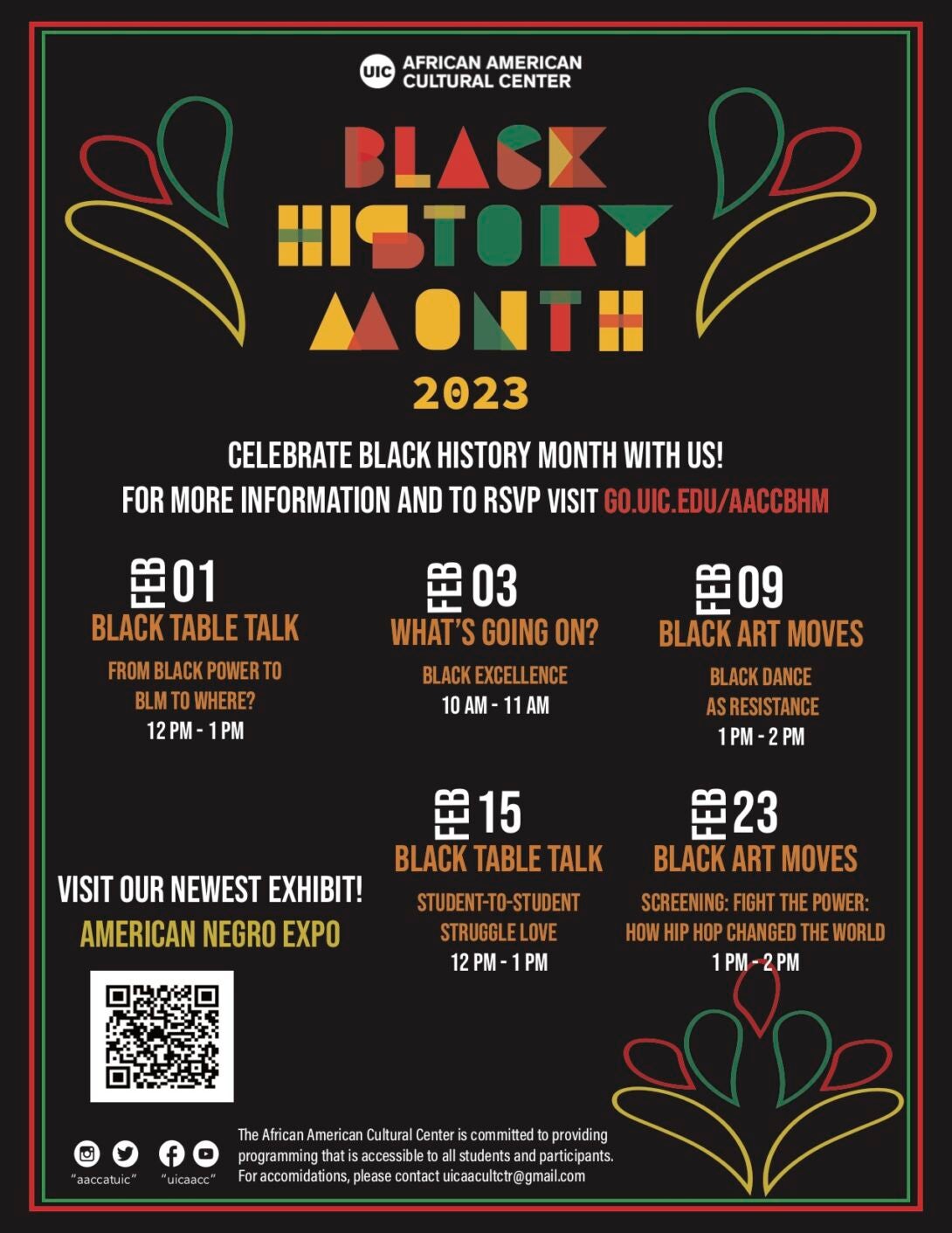 Every February, we are asked to reflect on and celebrate the histories, milestones and legacies of the people and events that have shaped Black life in the United States and around the world.
Originating in 1926 as Negro History Week, the call for educators to focus at least once a year on Black achievement was meant to challenge popular narratives that romanticized life under slavery as well as racist tropes that painted the modern Black community as deficient, dangerous and unfit for social, economic and political equality. The brainchild of historian Carter G. Woodson, Negro History Week grew in popularity over the decades until the late 1960s when educators at Kent State University proposed the expansion of the yearly ritual of recognition to the entire month of February. By 1976, Black History Month was recognized by school districts, universities, Black historical societies and community organizations across the country.
As we reflect on 50+ years of Black History Month, it is important to recognize that–as deeply ingrained as this ritual of celebrating Black accomplishment is in educational institutions and in national popular culture–it is a ritual that can easily be rendered perfunctory and meaningless.
Consider the manifestations of the corporate takeover of Black History Mont. In 2020, Bath and Body Works launched a performative line of beauty products emblazoned with Kente cloth. On the other end of the spectrum, Turner Classic Movies has begun programming rarely-seen treasures of Black film history during the month of February.
But even this important educational and recuperative effort begs key questions at the core of Black History Month: How can any sincerely-offered reflection on the diverse range of Black experiences, labors, struggles, activism, joys, creativity and innovation be contained within one month? What is the purpose of Black History Month in the 21st Century? How can the complex and challenging stories of the Black past help to forge new and inclusive narratives of our shared future?
One way to approach these questions is to take seriously the theme set by the Association for the Study of African American Life and History for this year's Black History Month: "Black Resistance". It is precisely the complex history of Black resistance strategies–beyond the key moments, icons and victories of the modern Black Freedom Movement–that have been left out of most Black History Month celebrations.
This February, the African American Cultural Center (soon to be Black Cultural Center) will explore the theme of Black resistance by launching our year-long exploration of Black Art as a form of resistance and resilience. In a series we are calling Black Art Moves, we will explore the profound challenges posed by and through the Black Body and the Black Voice by focusing on the history of Black Dance and on the global power of Hip Hop. Powerful expressions of pleasure and pain, delight and despair, anger and hope and an unsparing vision of a just and joyful future, these two art forms reveal the work of resistance and community-building at the heart of Black creativity.
Black life and history can only be understood through the lens of the persistent struggle for freedom, justice and the ultimate erasure of structures of racial domination. In a month that is too often focused on individual achievement or shaped by corporate opportunism, returning our gaze to community struggle and resilience–its past and continuing necessity–recalibrates the meaning and potential of Black History Month.
Modified on February 08, 2023