Summer of Fun @ UIC Program Ends With a Splash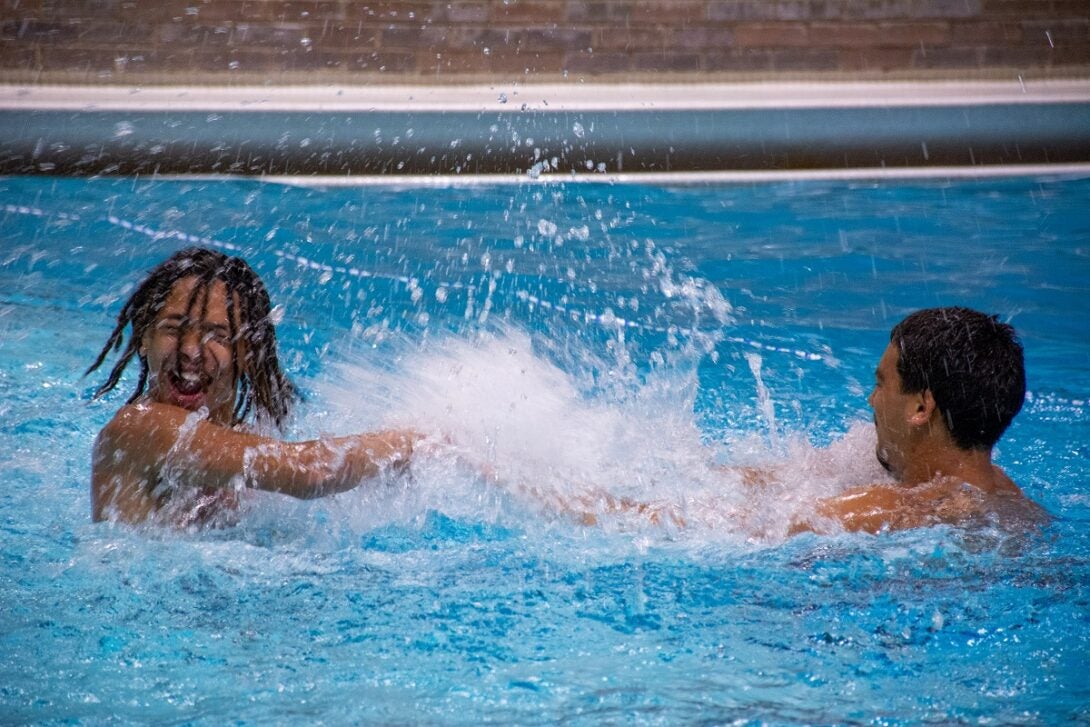 The Summer of Fun @ UIC program, which provided Pilsen youth with free access to campus pools and athletic fields during the summer, completed its pilot run recently by providing over 275 individual participant visits to the campus.
Luv City, a Pilsen not-for-profit group focused on mentoring at-risk youth on digital media production, partnered with the UIC Office of Community Relations on the program.
"This effort was a welcomed part of our summer enrichment program," said Andre Rodriguez, executive director of Luv City. "It was a nice addition to the classroom activities and helped keep the kids active and involved. Everybody loved playing outside and, of course, swimming on hot summer days."
The pilot program drew immediate interest from Pilsen as two key community swimming pools were closed for the summer due to a shortage of qualified lifeguards.
"It was the right program at the right time," said Miguel Alba, UIC senior director of community relations and external communications. "The effort reflects our ongoing commitment to the communities we serve.  On behalf of UIC, I want to thank Rick Callahan, of the R.R. Callahan Company, for helping to sponsor the program, as well as the offices of Alderman Byron Sigcho-Lopez (25th) for their coordination support and our program speakers."
Alba said the Summer of Fun @ UIC program will be reviewed to see if the program can be implemented again next year.
Modified on September 14, 2022