Office of Diversity Welcomes First Director of Hispanic Serving Institution Initiatives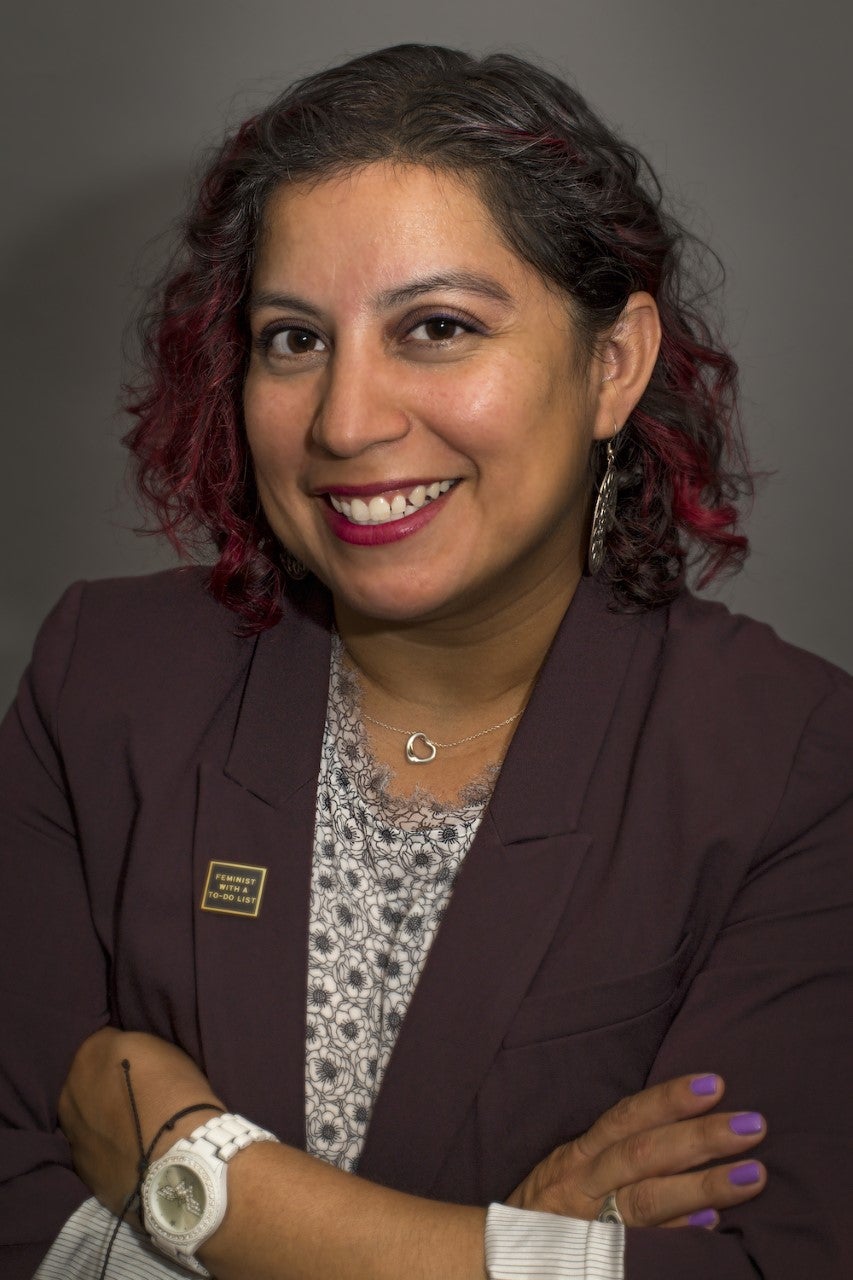 The UIC Office of Diversity, Equity and Engagement is pleased to announce that Veronica I. Arreola has been named as the first director of UIC's Hispanic Serving Institution (HSI) Initiatives.
Recognized as one of the most diverse research-intensive universities in the United States, UIC has been a federally designated Minority Serving Institution (MSI)–a U.S. Department of Education status given to universities that serve high enrollments of racial and ethnic minority and low-income students—since 2010.
In 2016, a grant from the Department of Education affirmed UIC's designation as an HSI. This grant led to the creation of L@s Ganas (Latin@s Gaining Access to Networks for Advancement in Science), a program designed to support UIC's efforts to increase the number of Latinx and low-income students attaining degrees in STEM fields and is the genesis for the Hispanic Serving Institution (HSI) Initiatives.
Arreola served as the director of L@s Ganas through its grant cycle until 2021. She is also a former director of the UIC Women in Science Engineering (WISE) program from 2004 to 2016, cementing nearly 20 years of work to diversify the academic and professional STEM fields.
"Our students cite diversity as part of their decision to attend UIC. We are a top university in the heart of an amazing city," Arreola said. "Chicago is a destination city for Latinx students in higher education and we should be louder about that."
Arreola has been working with the Chancellor and Provost on coordinating efforts to increase the number of Latinx students earning PhDs across 15 other HSI universities through the Alliance of Hispanic Serving Research Universities. Going forward, she will also be working with the Office of Diversity to convene members of the UIC community to ensure that the institution continues to be a leader in serving Latinx students.
Arreola reflected on her vision of an HSI institution.
"UIC should be an HSI not just based on our Latinx population, but also our connections to the Latino community, the way we affirm our students' Latino identity within their professional identities, as well as how non-Latinx-identified UIC folk value and respect the contributions Latinx folk bring to their work and studies," she said.
Modified on March 31, 2022