Office of Diversity Participates in Corporate DEI Symposium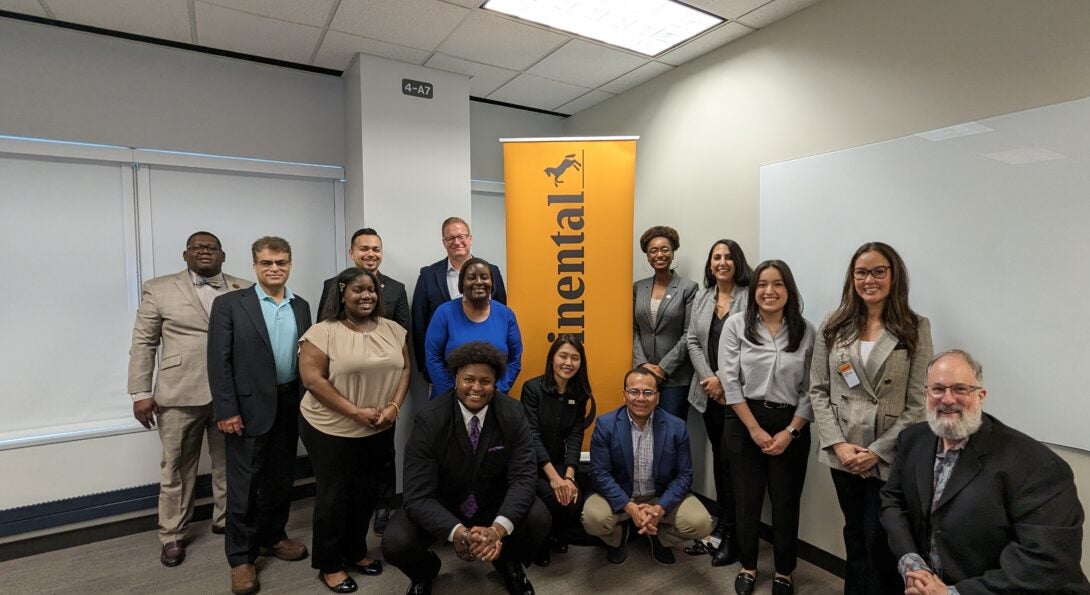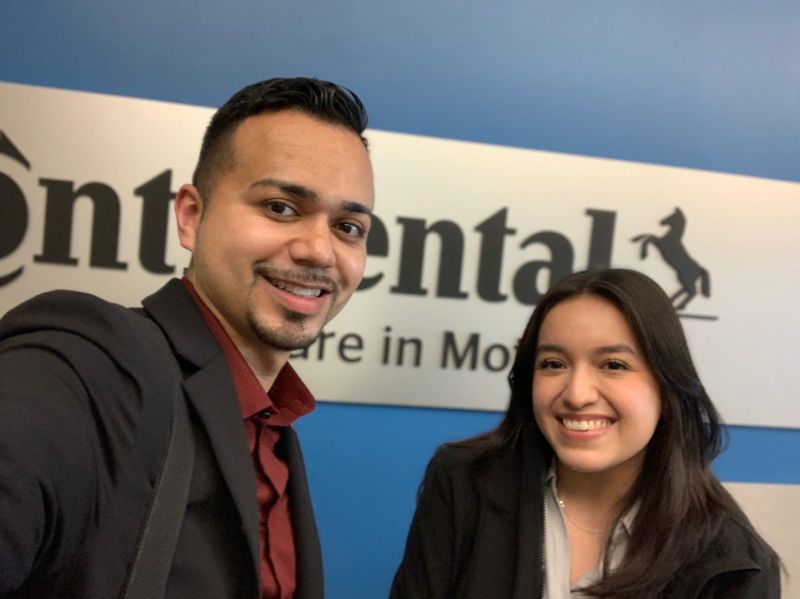 Mario Lucero, director of inclusion initiatives in the UIC Office of Diversity, Equity & Engagement, and Marianne Hernandez, a UIC undergraduate student, attended the Illinois Innovation Network (IIN)/Continental Automotive DEIA+ Tech Symposium on April 5. They participated in a panel that discussed the importance of diversity, equity, inclusion and accessibility (DEIA+) in the workplace and exchanged ideas for the future.
The symposium aimed to strengthen IIN's corporate partnership with Continental Automotive by engaging universities and students to help build their DEI strategy.
Hernandez, who is majoring in computer science, was able to bring her passion for and experience with extending STEM resources to minoritized communities into the conversation. She is currently an assistant instructor for UIC's Girls Who Code and has also helped create a campus club called The Leaf Project, which focuses on promoting financial literacy to women through a mobile app.
"We got to meet Conti's DEI Champions from across the company, as well as DEI leaders and students of color from IIN institutions. Collectively, we shared our stories and discussed how IIN and Conti, as a corporate partner, can leverage DEI as a key strategy in engaging universities and students," Lucero said.