Moving Forward with Diversity in 2023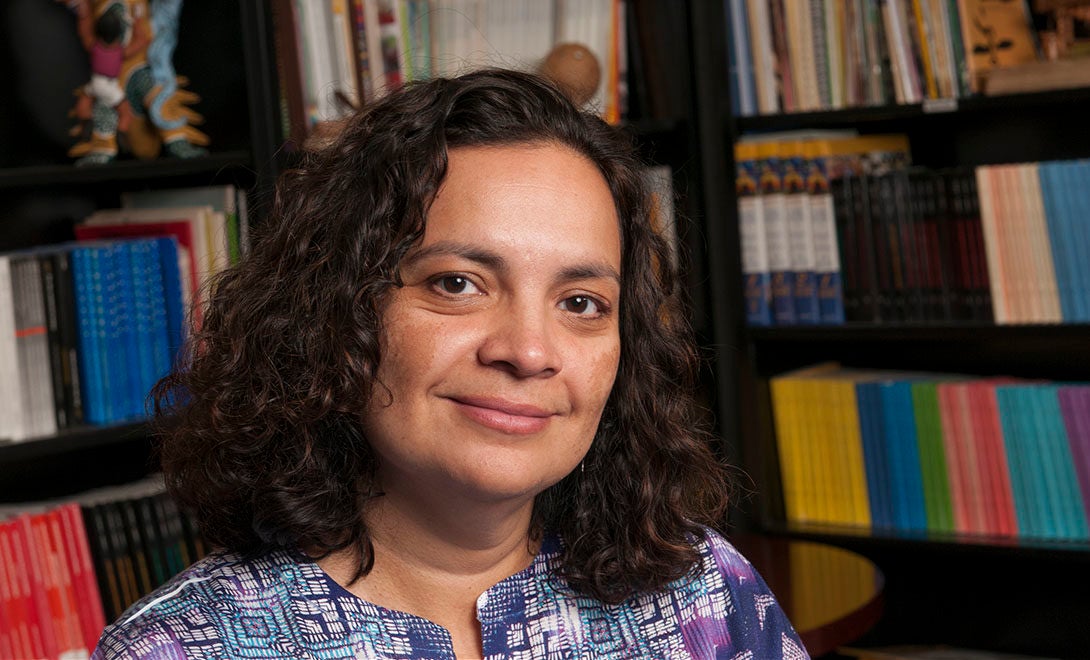 2022 was a year of great change for our campus. We returned to mostly in-person teaching and learning, while continuing to take needed precautions to ensure the health and well-being of our campus community. Many of our students were eager to engage on campus and build relationships with peers and faculty while also recovering from the effects of the pandemic on their families and communities.
Our faculty and staff, who did a remarkable job of supporting our students and UIC community members throughout the pandemic, worked hard to welcome our returning and new students. Throughout the year, as crises of state, interpersonal and gender-based violence, human rights and reproductive rights in the US and around the globe directly impacted many members of our UIC community, our campus also became a site of resistance, congregation and solidarity.
In 2023 my hope is that UIC will continue to be a site of solidarity and social justice work and a leader in building institutional programs and events that invite collective engagement, promote meaningful inclusion and strive toward equity. The UIC Office of Diversity, Equity and Engagement (ODEE) continues to work toward these goals in a number of ways, and I am looking forward to the new initiatives that we will be launching this year.
This spring, ODEE is consolidating its partnership with Health Affairs which includes new DEI leadership as well as launching a new center for multicultural programming in the Library of the Health Sciences. This new center will host cultural programming, workshops and experiential learning opportunities for students in our health sciences colleges.
We have also recently inaugurated two UIC neighborhood centers in North Lawndale and Auburn Gresham, in which UIC faculty, students and staff will work closely with community organizations in educational and research initiatives designed to support education, economic development, health and democracy and the arts
Related to this, the Early Outreach Program (EOP) has expanded its work in the Urban Health Program and created new programming in the neighborhood centers.
In fall 2022 we started our Diversity Community Engagement Program (DCEP) internship, which provides opportunities for undergraduate students to do engaged internships in our seven Centers for Cultural Understanding and Social Change, our UIC neighborhood centers and the ODEE.
This spring, we will conduct a new campus climate survey of faculty and staff, the first one UIC has delivered in eleven years. An ODEE-OIR partnership, this survey is the product of a yearlong campus-wide task force that has worked extensively to develop a survey that corresponds with the needs of our UIC community.
I am also excited about the deepening of initiatives that have been in motion for some time and are now coming to fruition. This past year, over 90 academic departments and 16 colleges completed their Advancing Racial Equity planning process, creating concrete plans based on the main pillars of our Advancing Racial Equity Initiative: Centering Student Inclusion, Faculty and Staff Inclusive Excellence, Collaborating with Community, Providing a Climate of Care and Concern and Achieving Transparency and Accountability. This year we will work closely with the colleges to build resources for implementation of these plans, and we will also launch the planning process for our non-academic units.
Additionally, we are expanding our Native American programming by inaugurating our Native American and Indigenous Inclusive Initiative, which includes our recent page on land acknowledgments.
We also launched a number of new initiatives engaging UIC's Black community, including the 28 Days of Black Excellence podcast, a new website for Black and African-descent resources and an inaugural student-led conference in the African American Cultural Center.
We look forward to expanding our work on undocumented student inclusion, including strengthening ties with many of our colleges to provide more support for graduate and professional students, as well as the renewal of our partnership with DREAM, US , the inauguration of a newly remodeled space to serve our undocumented students and continued engagement with legislative advocacy at the state and national levels.
We continue our partnership with CATE and with several faculty in grant initiatives that will help our classrooms become more inclusive. We also continue to engage with UIC and external communities in exciting and innovative ways, including the Chancellor's Status Committees, Community Advisory Councils, the Diversity Chairs Committee and the Diversity Advisory Council.
Our Centers for Cultural Understanding and Social Change continue to engage in creating spaces of belonging for students, developing innovative programming and providing experiential and intersectional education opportunities which have received national recognition for the entire UIC community. In 2022, AARCC and WLRC both moved to new spaces to better accommodate their missions. Remember that it is never too late or too early to visit a center and become involved!
Finally, I am looking forward to supporting academic departments in the recruitment of our fourth cohort of Bridge to Faculty (B2F) scholars, a post-doc program designed to transition underrepresented scholars to faculty after a two year period. We have been able to recruit some magnificent new scholars in a wide array of fields over the first three years of the program.
Most of all, I look forward to partnering with all of you as we work to create meaningful change together and make UIC a more just, equitable, inclusive and diverse campus. Cheers to 2023!
Modified on January 10, 2023