Equity Advocates Program Trains UIC Volunteers to Support More Equitable Search Committees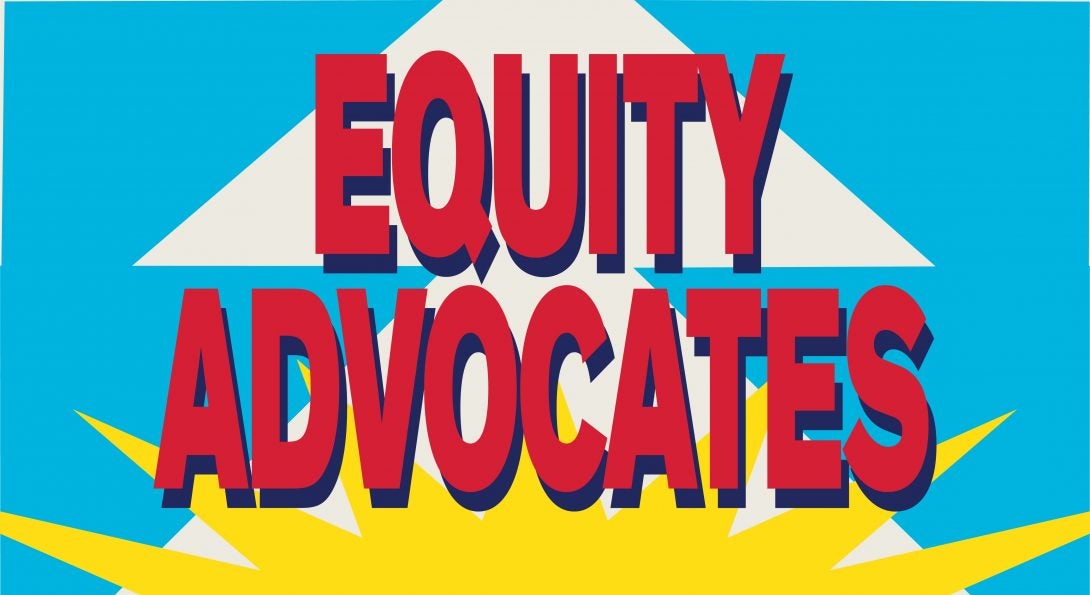 This spring, the Equity Advocates Program launched with a successful inaugural training cohort of 10 faculty and staff from across the campus. Run out of the UIC Office of Diversity, Equity & Engagement, the program hopes to equip the university with trained volunteers to implement strategies for bias mitigation and diverse faculty recruitment.
The Equity Advocates Program works to pair trained UIC volunteer Equity Advocates (EAs) with faculty search committees upon the committee's request. When requested, these advocates will serve as non-voting members of search committees who will work to help implement equitable search process strategies.
According to the program's website, Equity Advocates can "bring a wealth of information related to the recognition of implicit bias and how to mitigate it." Additionally, they can provide the committees with feedback for effective communication strategies to ensure that candidates are consistently and fairly assessed.
The Office of Diversity has been leading mandatory trainings for faculty search committees members for several years, and the Equity Advocates Program seeks to bolster the foundations of this work. Their initial cohort participated in a four-day, 12-hour certification training, which the program leadership recognizes at the first step in a larger process.
"We wanted to create a program that would supplement the training we already do and contribute to more effective, sustainable change," Michelle Manno, PhD, former assistant vice chancellor for diversity initiatives in the Office of Diversity, Equity & Engagement, stated.
Moving forward, Angela Walden, PhD, current assistant vice chancellor for diversity initiatives and Aisha El-Amin, PhD, associate vice chancellor for equity and belonging, will lead the program.
Now that the program has completed its first cohort training, it is looking towards further growth and development. Program leadership plans to collect data via surveys, interviews and focus groups to measure impact. They also already have a wait list for next year's cohort.
Manno and Walden hope that the program will continue to grow, gaining new cohorts annually who are considered experts in and champions of diversity, equity and inclusion throughout the campus.
The institutional goal, according to Manno, is to "support search committees in running equitable and inclusive searches in order to find the best candidates for our positions and continue to increase our diversity."
Information on how to apply to be an Equity Advocate and how to request the support of an advocate can be found on the Equity Advocates Program website: https://diversity.uic.edu/faculty/equity-advocates-program/