Diverse Supplier Development Program Graduates First Cohort
Next class applications due by June 30th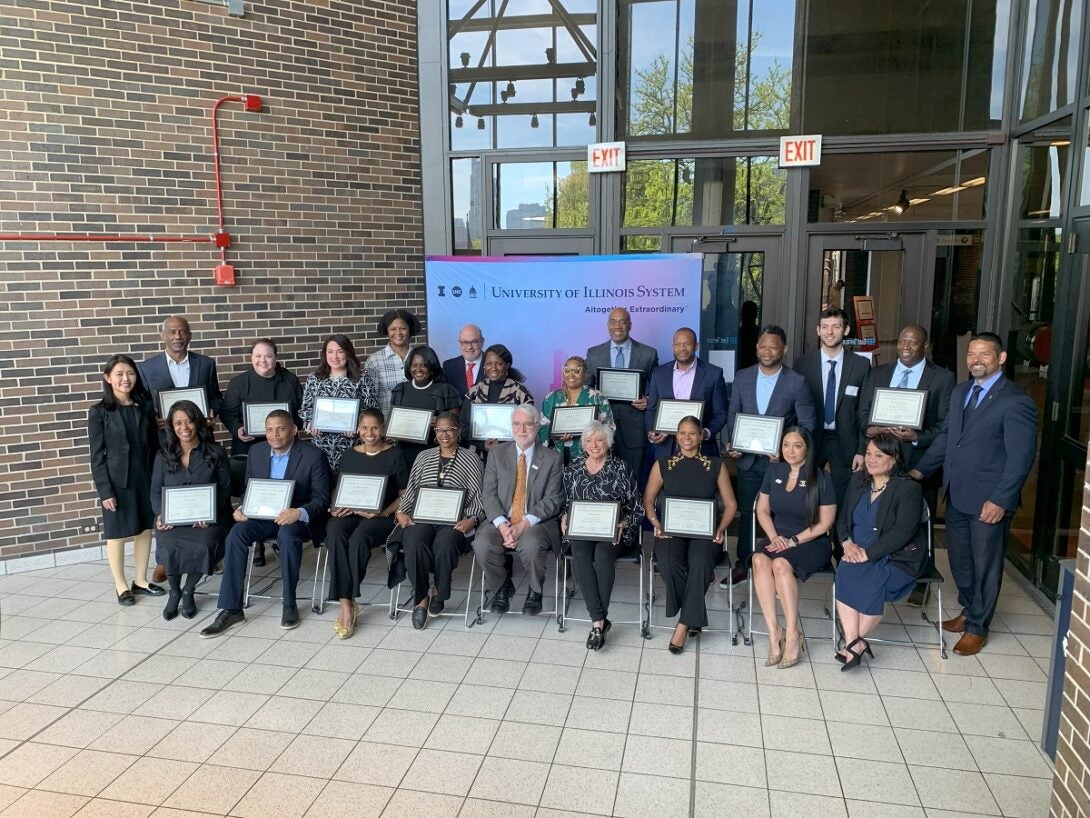 The Diverse Supplier Development Program, administered by the Office of Procurement Diversity, the Office of Economic Development and Innovation and the President's Office at the University of Illinois System, graduated its first cohort of small and diverse businesses at a recent ceremony held at UIC. The program is designed to help small business owners expand their capacity and knowledge, empowering them to grow their own companies.
The program, offered at no cost to selected participants, consists of workshops led by university instructors and leading professionals, along with student-led consulting opportunities that cover a wide range of business topics and key operational issues.
"This enrichment program further demonstrates the university's commitment to supplier diversity through our ongoing efforts to recruit, retain and develop diverse businesses while providing them with access to university resources," said Sharla Roberts, University of Illinois System Director of Procurement Diversity. "Our mission is to help small, diverse businesses become economic engines that directly benefit the communities they serve."
The next cohort will run from September 2023 through May 2024. The program encompasses approximately 25 hours of class time and collaborative working sessions with a consulting team.
For small and diverse business owners interested in participating, applications for the next cohort are due by June 30.
To apply, please visit the U of I System Diverse Supplier Development Program here: https://www.obfs.uillinois.edu/supplier-diversity/development-program/
Questions about the program can be emailed to: dsdp@uillinois.edu