Bridge to the Faculty Program Cultivates a Diverse Community of UIC Scholars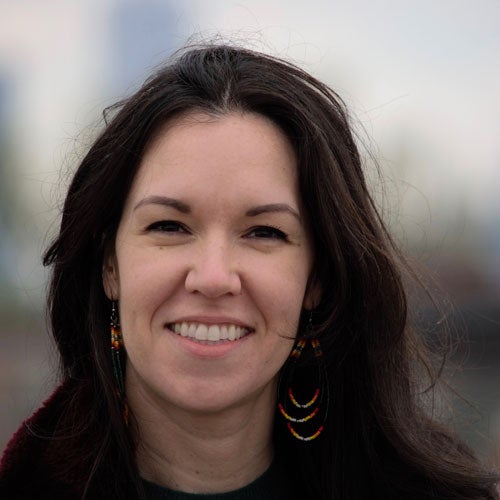 Created in the summer of 2019 and welcoming its inaugural cohort in the fall of 2020, the Bridge to the Faculty (B2F) Program has already hosted 34 postdoctoral scholars in its two-year recruitment program that seeks to offer a direct transition to a tenure-track junior faculty position for individuals from historically underrepresented backgrounds in academia.
The B2F Program was initiated by Dr. Amalia Pallares,Vice Chancellor for Diversity, Equity & Engagement and Professor of Political Science and Latin American and Latino Studies, and is housed in the Office of Diversity, Equity & Engagement. Dr. Angela Walden, Director of Inclusion Initiatives, was selected as the B2F Program Director and sees her role as informed by her own struggles with finding community during her postdoctoral work at UIC.
"I was a postdoc in the Department of Psychiatry [from 2014]," recalls Walden. "I was fortunate to work with a really great group of faculty and grad students, though I didn't really know where to find a community of other URM postdocs at the University. These experiences, coupled with my own education history being entirely within public universities, really solidified my commitment to supporting up and coming generations of historically underrepresented academics."
In order to provide opportunities for interpersonal connections in addition to their academic collaboration, Walden notes that the B2F Program offers "foundational group activities (like our fall orientation) that get folks together and chatting, and it's our hope that these serve as a springboard for the scholars to keep building relationships with one another."
The program engages its scholars and leadership with other UIC departments as well as with the broader campus and local communities.
"Many of those scholars are engaged in work that brings them in touch and often involves direct collaboration with communities and community-serving organizations here in Chicago," says Walden. "Scholars are also being invited by different campus groups, such as the Centers for Cultural Understanding and Social Change, to give talks about their work [which] allows the broader UIC community to get to know the scholars' work."
The success of the program's initiative to enhance faculty diversity by encouraging the recruitment, retention and promotion of historically underrepresented scholars can be seen in the upcoming graduation of the first B2F cohort. All eleven cohort members are transitioning to faculty, with two having transitioned last fall and the other nine transitioning this coming fall.
"In a short time, B2F has already demonstrated success in increasing faculty and scholar diversity. The B2F team in our office has learned a lot, through our own experiences growing the program and from feedback we have received from scholars and departments," Walden states. "I know that we'll continue to learn in ways that will result in continued program evolution and improvement."
Modified on April 04, 2022