Aisha El-Amin appointed as Associate Vice Chancellor for Equity and Belonging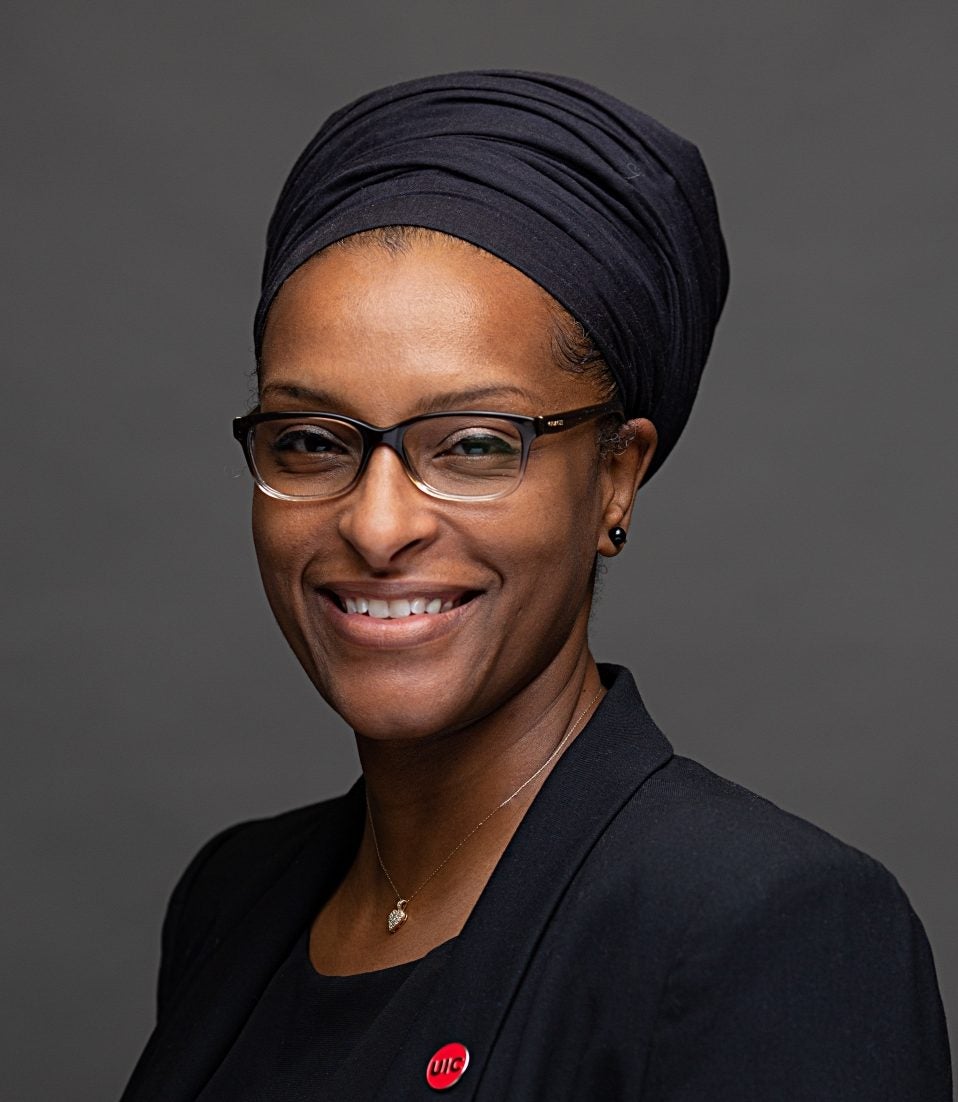 The Office of Diversity is excited to welcome Dr. Aisha El-Amin as the inaugural Associate Vice Chancellor for Equity and Belonging (AVCEB). Dr. El-Amin holds a PhD in Policy Studies of Urban Education with research focused on the African-American Muslim community in Chicago. Dr. El-Amin has served in a variety of leadership roles at UIC over the last decade including as Associate Dean of Student Affairs in the College of Education and more recently as the Associate Provost, where she co-chaired the Student Success Initiative on African-American Student Success at UIC.
As the AVCEB Dr. El-Amin will consult with members of the UIC community in the development of policy and practice interventions to ensure an inclusive and supportive environment for Black/ African Descent students, faculty and staff. She will also work closely with units across the university to develop creative solutions for continuous and emerging needs of the Black/ African Descent community at UIC. Dr. El-Amin has already hit the ground running with the launch of the Black resources website and the Black Faculty Book Share Series. Some of her current work in the Office of Diversity includes serving on the diversity education team, the B2F team, the student inclusion support team, as well as supporting the DuSable Scholars program, Partnerships for Anti-Racist Campus Transformation (PACT) and the education portion of the Neighborhood Centers initiative.
Modified on October 14, 2021