"Acknowledge is a Verb" Website Promotes Meaningful Engagement with Native Issues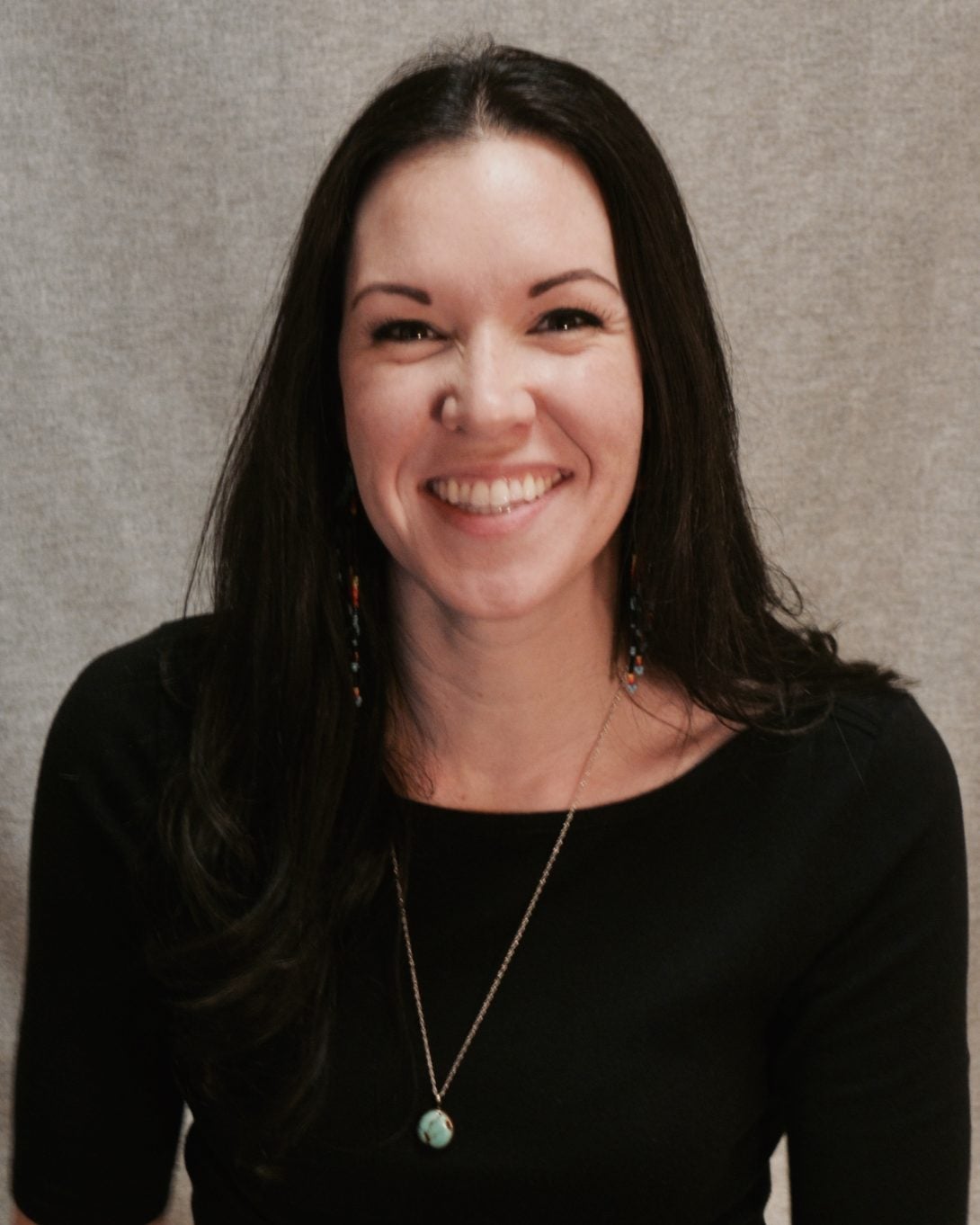 In the wake of growing mainstream interest in Native American and Indigenous peoples and issues, the UIC Office of Diversity, Equity & Engagement is launching the "Acknowledge is a Verb" website. It will serve as a guide for understanding Land Acknowledgements and as a broader educational resource for supporting Native people and communities.
Land Acknowledgements are formal public statements that recognize and respect Native American and Indigenous peoples as traditional stewards of this land and the enduring relationship that exists between Native American and Indigenous peoples and their traditional territories.
The increase in interest in and questions about Native issues coupled with the lack of comprehensive informational resources on campus prompted Angela Walden, PhD, assistant vice chancellor for diversity initiatives in the Office of Diversity, Equity & Engagement and citizen of the Cherokee Nation, to create the "Acknowledge is a Verb" website and educational campaign. Her hope is that it will fill a critical gap in campus community knowledge and serve as an entry point for non-Native people to educate themselves.
"Most non-Native folks that I meet have lived most, if not all, of their lives being exposed to very stereotypical and inaccurate information about Native Americans," Walden said. She adds that the website will help people better understand both the history of Native Americans as well as the current issues affecting their lives.
One of the most important points that Walden wanted to make with the website is that Land Acknowledgements cannot be viewed as static and should not portray Native peoples or issues as relics of the past. Chicago is home to one of the largest communities of urban Native Americans in the United States, and Native people are part of all aspects of modern society. Reflection on the meaning of acknowledging land–including the past, present and future Native peoples who have known this as their ancestral and current home–is the first crucial step of the process, but it must be followed through with policy and action.
Similarly, Land Acknowledgement is just one part of a larger set of plans, strategies, and actions that should be put in place to fulfill the promise to support the success of Native people.
"We called this "Acknowledge is a Verb" because we wanted to remind people that we're not just talking about words that will live on a plaque, a website, or a written page," Walden asserted. "Those things become routine, institutionalized, and people stop paying attention once they hear the same statement over and over again. To acknowledge is to go beyond that; it requires action."
The website will also include two exclusive podcast episodes on Land Acknowledgement that were created by the Office of Diversity. Walden hopes that all of these collected resources will encourage conversations and connections between Native and Indigenous people and community organizations locally, nationally and globally.
Ultimately, Walden wants to see this project encourage UIC to build reciprocal relationships with Native communities.
"As part of a land grant university system, we have a unique and critical responsibility to Native peoples and communities," Walden said. "[We need to] learn from those communities how we can best support the success of the students they entrust us to teach and send out into the world."
Modified on July 29, 2022