A Note on Trans Day of Visibility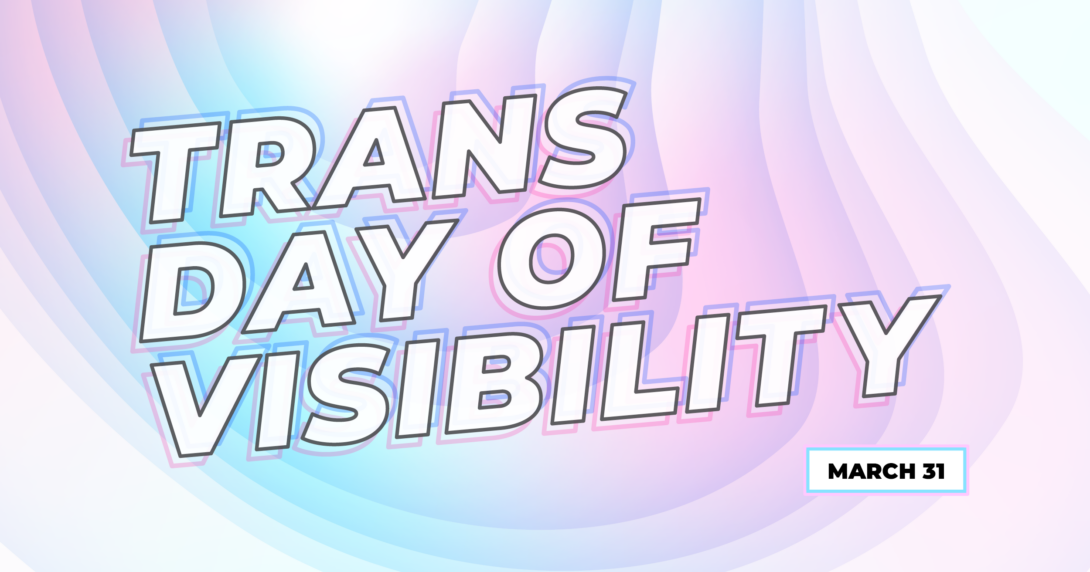 Dear UIC Community,
The Chancellor's Committee for the Status of Lesbian, Gay, Bisexual, Transgender and Queer People (CCSLGBTQP) will celebrate Transgender Day of Visibility (TDOV) on March 31, 2023. TDOV is dedicated to celebrating transgender people and raising awareness of the work that is still needed for trans equality.
One of the first steps toward progress is to bring awareness. The word "transgender" – or trans – is an umbrella term for people whose gender identity is different from their sex assigned at birth.
Our committee stresses the importance of using a trans person's correct name and pronouns. This is a required minimum way to respect trans people and work toward creating an environment that values inclusion. Not using a trans person's name or pronouns is another form of disrespect against transgender people.
If you encounter someone not using a trans person's name or pronouns, check in with the trans person, disrupt communication and speak up.
Our trans community deserves care and support, now more than ever. In the last few years, states have advanced a record number of bills that attack LGBTQ+ rights, especially for transgender youth. The ACLU is currently tracking 321 anti-LGBTQ+ bills in the U.S.
These bills attempt to undermine and weaken nondiscrimination laws by allowing employers, businesses and even hospitals to turn away LGBTQ+ people. Many of these bills are anti-transgender legislation. Therefore, we need all UIC students and employees to make space for all trans students, staff and faculty on campus as well as in the greater Chicagoland area.
We are committed to working toward making space such that transgender people at UIC feel included. If you are trans and a member of the UIC community, the following resources are available to you:
The Trans Lifeline (877-565-8860) provides crisis and non-crisis peer-support services for people who are transgender, non-binary and questioning their gender identity.
Thank you,
UIC Chancellor Committee for the Status of Lesbian, Gay, Bisexual, Transgender and Queer People