May
1
2020
Yellow Peril & COVID-19 Teach-In
May 1, 2020
4:00 PM - 5:30 PM
Location
Virtually, RSVP Rquired
Address
Chicago, IL 60612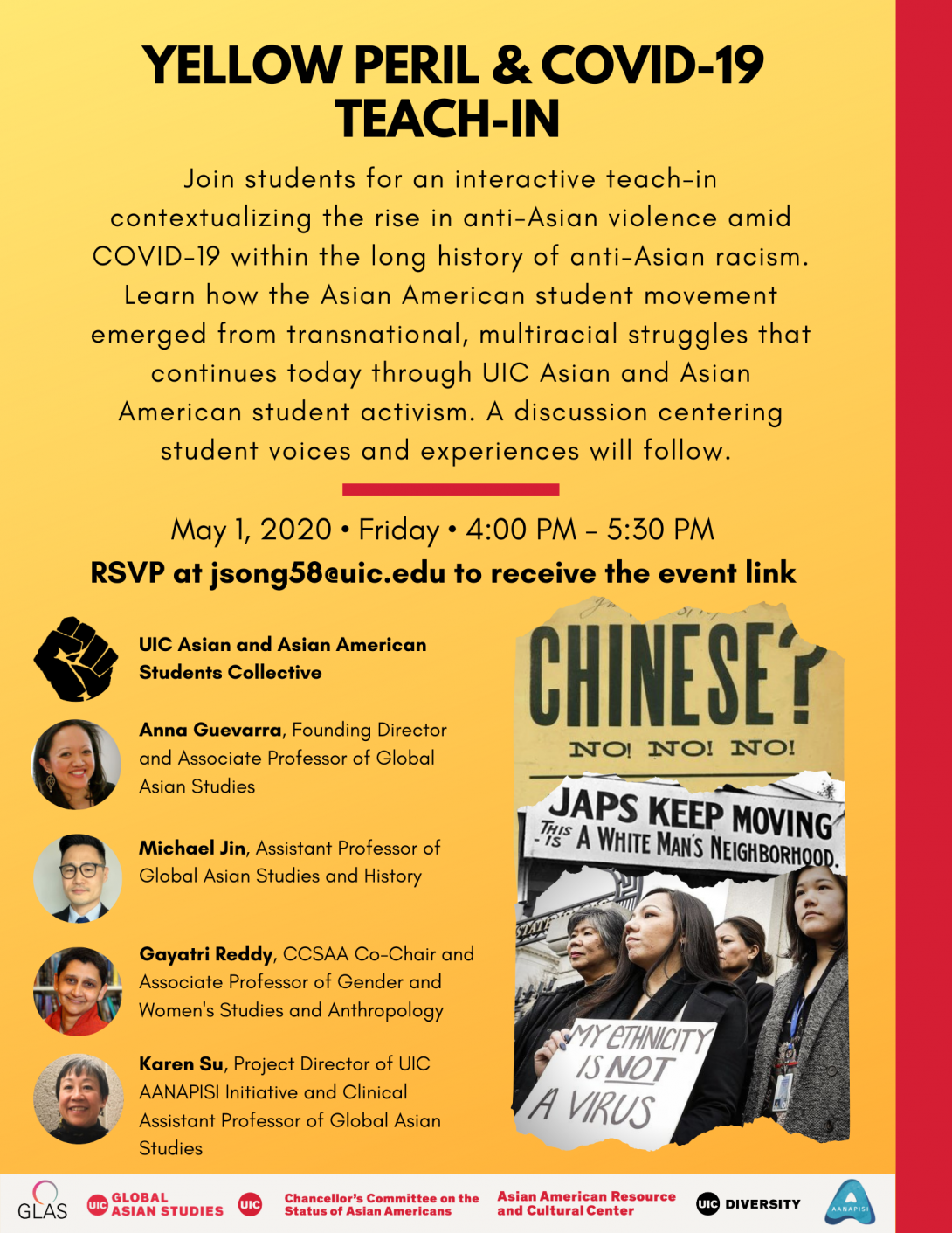 Join students for an interactive teach-in contextualizing the rise in anti-Asian violence amid COVID-19 within the long history of anti-Asian racism. Learn how the Asian American student movement emerged from transnational, multiracial struggles that continues today through UIC Asian and Asian American student activism. A discussion centering student voices and experiences will follow.
RSVP at jsong58@uic.edu to receive the event link
Panalist:
Anna Guevarra, Founding Director and Associate Professor of Global Asian Studies.
Michael Jin, Assistant Professor of Global Asian Studies and History
Gayatri Reddy, CCSAA Co-Chari and Associate Professor of Gender and Women's Studies and Anthropology
Karen Su, Project Director of UIC AANAPISI Intiative and Clinical Assistant Professor of Global Asian Studies
Contact
Global Asian Studies
Date updated
Apr 25, 2020