Feb
24
2021
Ida B. Wells Scholarship Fund
February 24, 2021
6:00 PM - 7:30 PM
Address
Chicago, IL 60607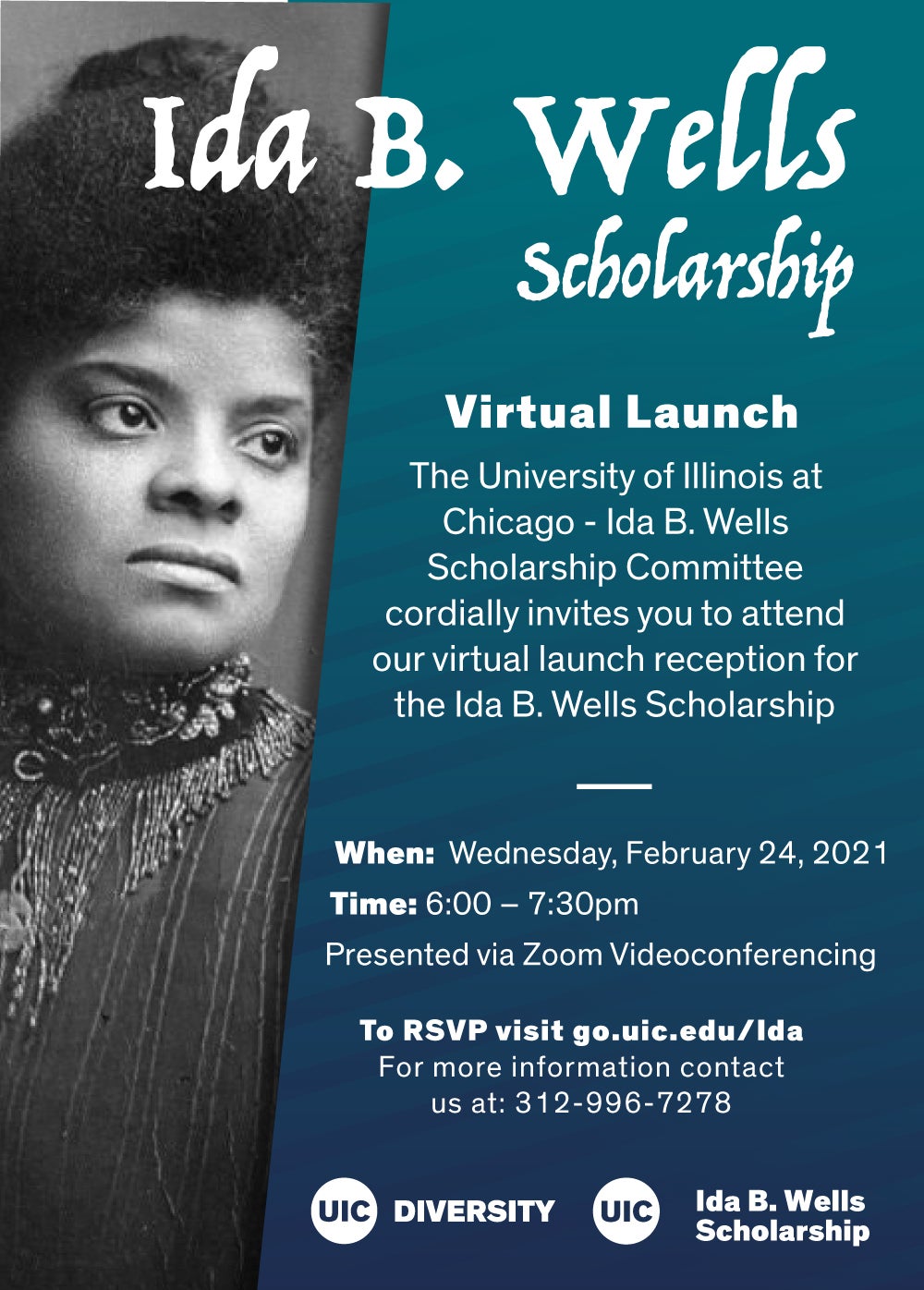 A new University of Illinois Chicago scholarship honoring the ground-breaking African American journalist and civil rights leader, Ida B. Wells will serve Chicago Public Schools and Archdiocese of Chicago students.
The Ida B. Wells Scholarship fund will be used to help offset housing and educational costs for students graduating from 20 partner schools in underserved communities. First preference for the scholarships will go to students who identify as African American.
A virtual event announcing the award will feature Wells' great-grandson and keynote speaker, Dan Duster as well as UIC Chancellor Michael Amiridis, Amalia Pallares, associate chancellor and vice provost for diversity, Yuji Toefield, chair of the Chancellor's Committee on the Status of Blacks, Jonathan Banks, member of the UIC African American Advisory Council and representatives of the Chicago Public Schools and Archdiocese of Chicago as well as students.
Date updated
Feb 18, 2021