Jan
24
2019
GSC – Spring Meet & Greet
January 24, 2019
12:00 PM - 2:00 PM
Location
Gender and Sexuality Lounge & Flex Space, 181 - 183 BSB, 1001 W. Harrison St.
Address
Chicago, IL 60607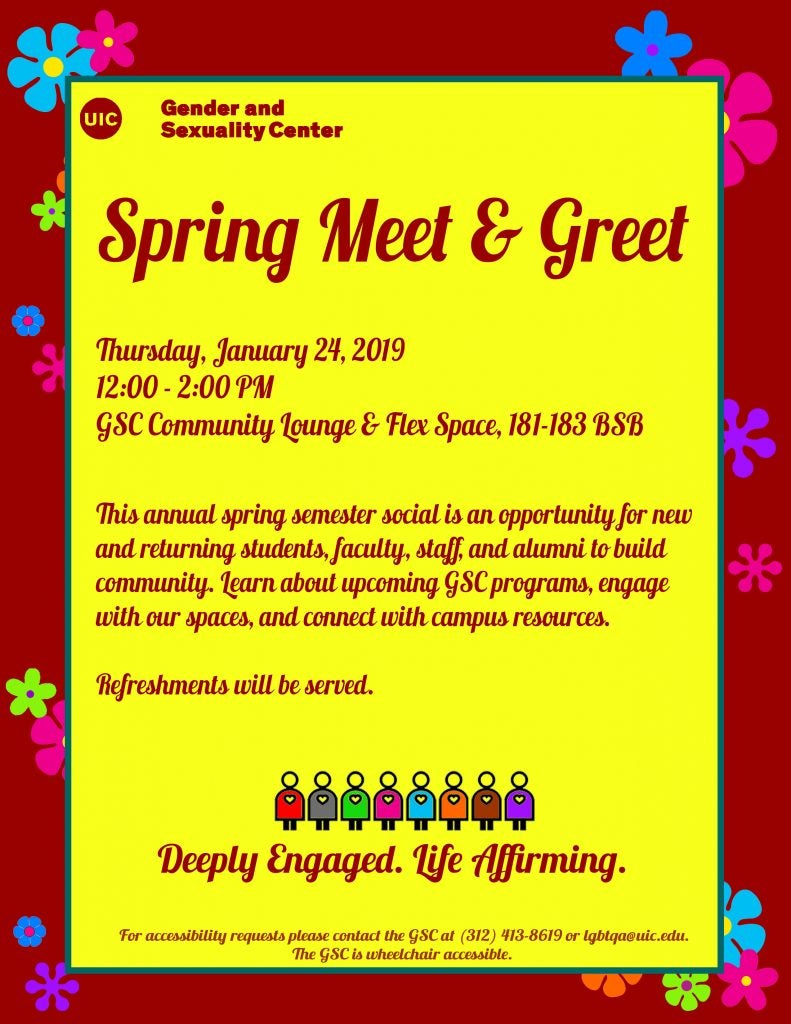 Spring Meet & Greet
This annual spring semester social is an opportunity for new and returning students, faculty, staff, and alumni to build community. Learn about upcoming GSC programs, engage with our spaces, and connect with campus resources.
Refreshments will be served.
For accessibility requests please contact the GSC at (312) 413-8619 or lgbtqa@uic.edu. The GSC is wheelchair accessible.