Nov
15
2018
DCC – Disability Page Turners
November 15, 2018
2:00 PM - 3:00 PM
Location
UIC Disability Cultural Center - Richard Daley Library 1-461
Address
Chicago, IL 60607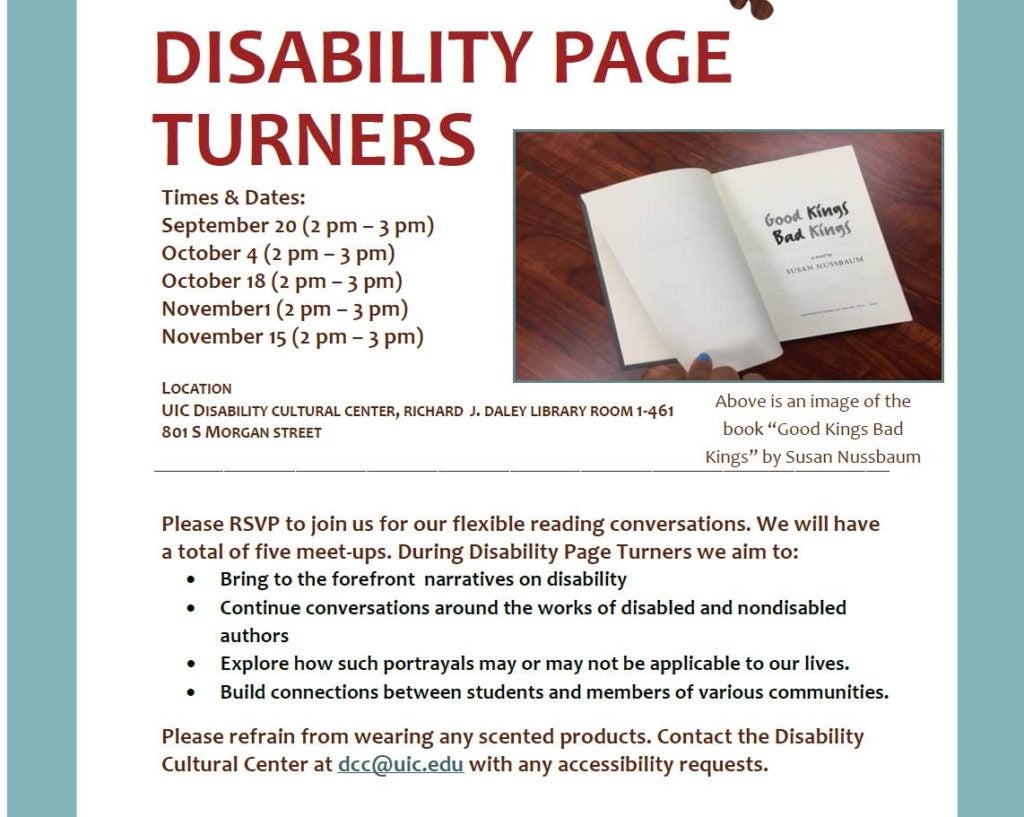 please RSVP to join us for our flexible reading conversations. We will have a total of five meet-ups. During Disability Page Turners we aim to:
• Bring to the forefront narratives on disability
• Continue conversations around the works of disabled and non-disabled authors.
• Explore how such portrayals may or may not be applicable to our lives.
• Build connections between students and members of various communities.
Please refrain from wearing any scented products. Contact the Disability Cultural Center at dcc@uic.edu with any accessibility requests.
Date updated
Oct 10, 2018