Feb
17
2020
AARCC – AAMP Mentor Recruitment Info Session
February 17, 2020
11:00 AM - 1:00 PM
Location
Asian American Resource and Cultural Center, 101 Taft Hall, 826 S. Halsted St.
Address
Chicago, IL 60607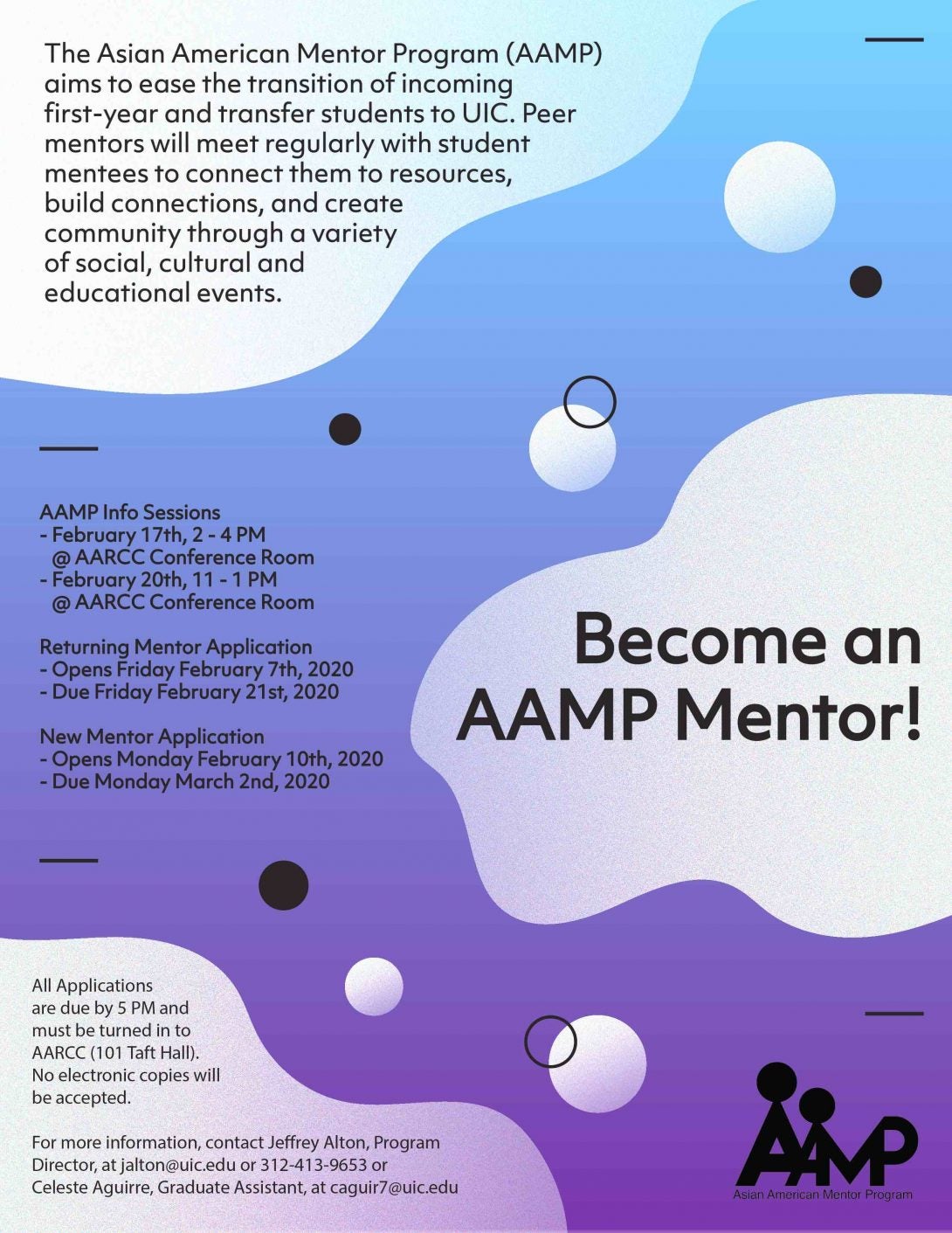 Become an AAMP Mentor! The Asian American Mentor Program (AAMP) aims to ease the transition of incoming first-year and transfer student mentees to connect them to resources, build connections, and create community through a variety of social, cultural, and educational events.
AAMP info Sessions
February 17th, 2:00pm - 4:00pm
February 20th, 11:00am - 1:00pm
Returning Mentor Application
Opens Friday, February 7th
Due Friday, February 21st
New Mentor Application
Opens Monday, February 10th
Due Monday, March 2nd
All Applications are due at 5pm and must be turned in to AARCC (101 Taft Hall). No electronic copies will be accepted. 
For questions or concerns, contact Jeffrey Alton at jalton@uic.edu or 312-413-9653 or Celeste Aguirre at caguir@uic.edu
Date updated
Feb 13, 2020