Oct
21
2020
AACC – Black Table Talk
October 21, 2020
12:00 AM - 12:00 AM
Address
Chicago, IL 60607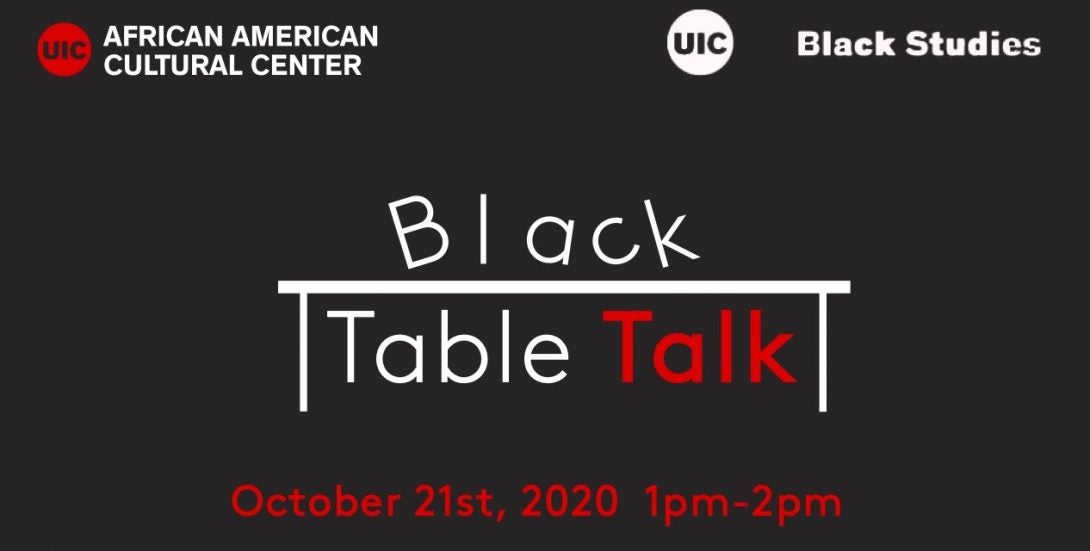 Public Health and Structural Racism are deeply intertwined. Join us at the table to discuss the devastating impact COVID-19 has had on communities of color.
Discussions will be facilitated by
Professor David Stovall
Departments of Black Studies and
Department of Criminology, Law, and Justice
Dr. Karriem Watson
Research Assistant Professor, UIC School of Public Health
Associate Executive Director, UI Health Mile Square Health Center
Short readings to stimulate discussion accessible on AACC website.
RSVP
Date updated
Oct 15, 2020