GSC Director Search
Come out to meet the candidates!
All candidates will be giving Public Presentations at 1 p.m. in room 713 of Student Center East on the date respective to their arrival to campus! Please find links below that will help you participate in the search!
All presentation recordings can be found HERE! To receive access to the footage, please check your emails for the password or email kgoins2@uic.edu
Monday, October 29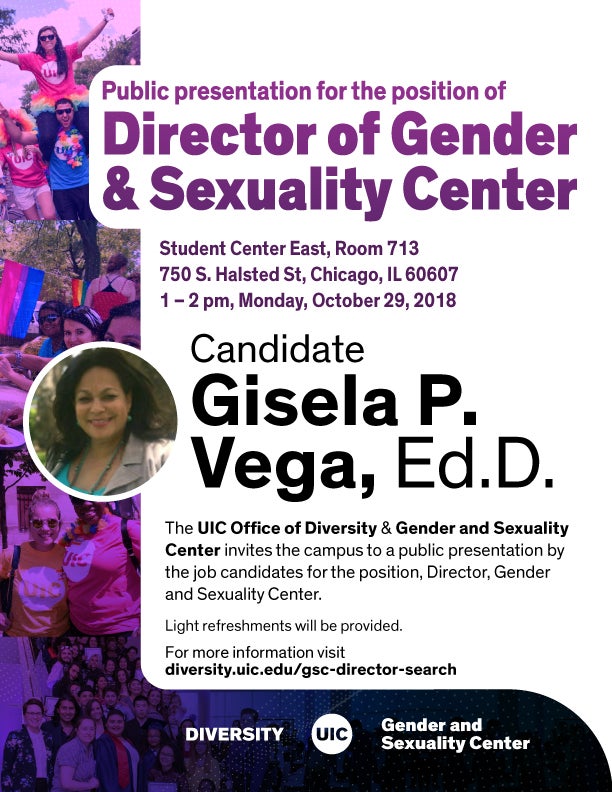 Gisela P. Vega, Ed. D.
Wednesday, October 31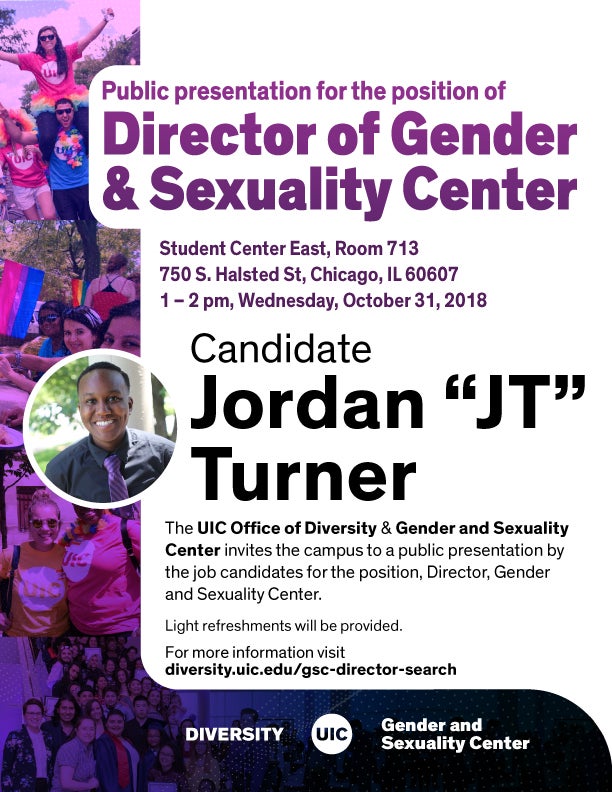 Jordan "JT" Turner
Thursday, November 1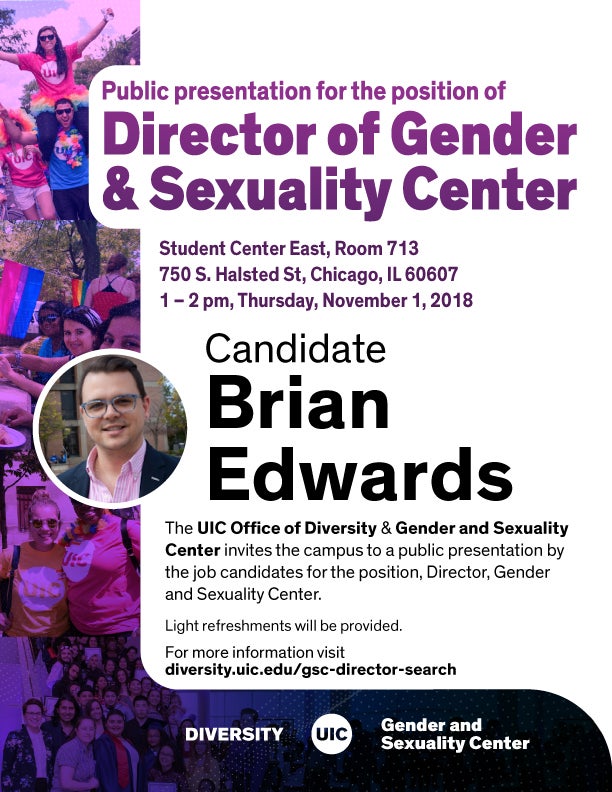 Brian Edwards